Unique Jeep GC by Renegade Design
Tyrannos v1
The Tyrannos body kit for the Jeep Grand Cherokee dates back to the founding of the Renegade Design company. Now we have 3 versions of the body kit, where the 3rd version occupies a leading position among the body kits for Jeep. You are used to seeing the body kit as it is, but if you look at its first modification "Tyrannos V1", then we can trace the parallel between them. The body kit turned out to be angular, thanks to the shape of the front bumper. Over the course of several years, the body kit was upgraded and received new modifications. At first it was angular, then, having smoothed the corners, they gave it roundness, and finally, they came to the origins and modified the first design, already loved by many.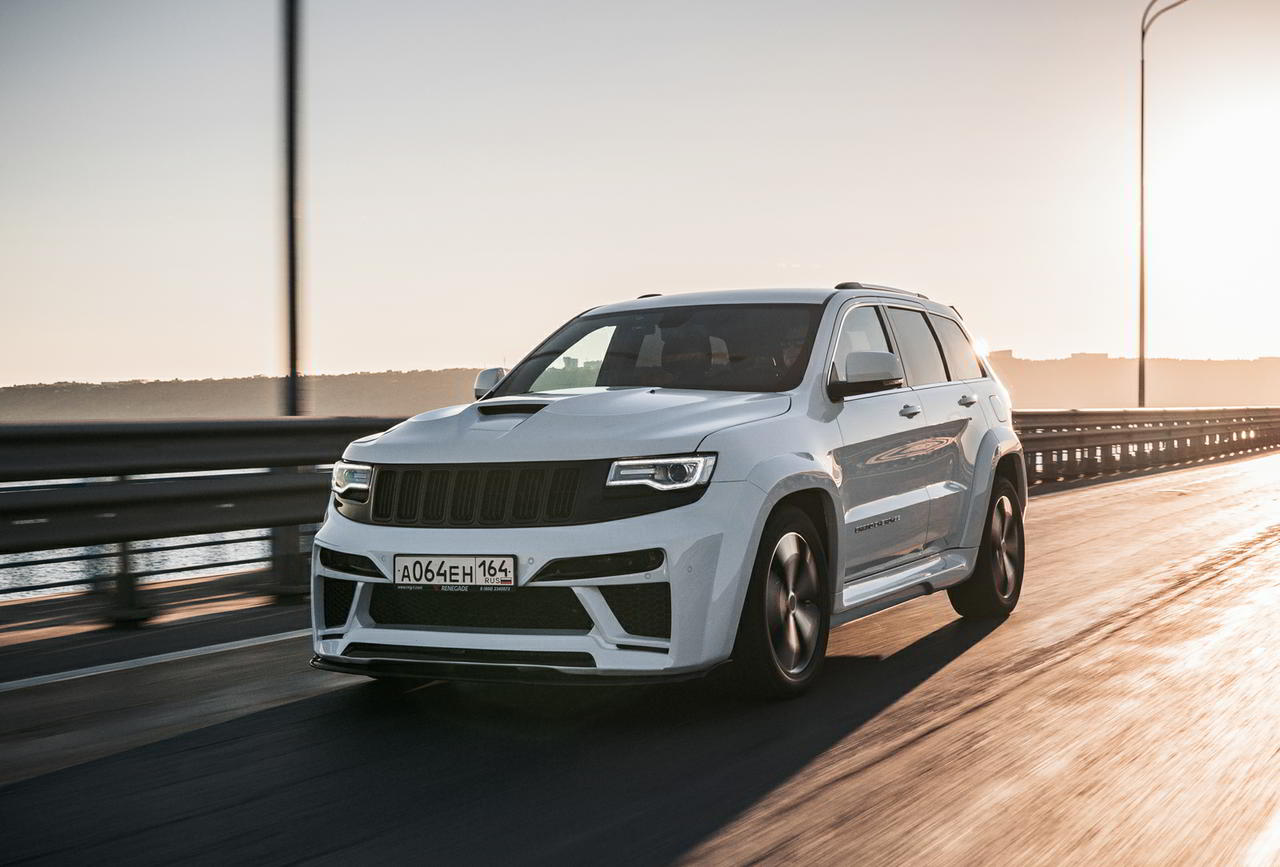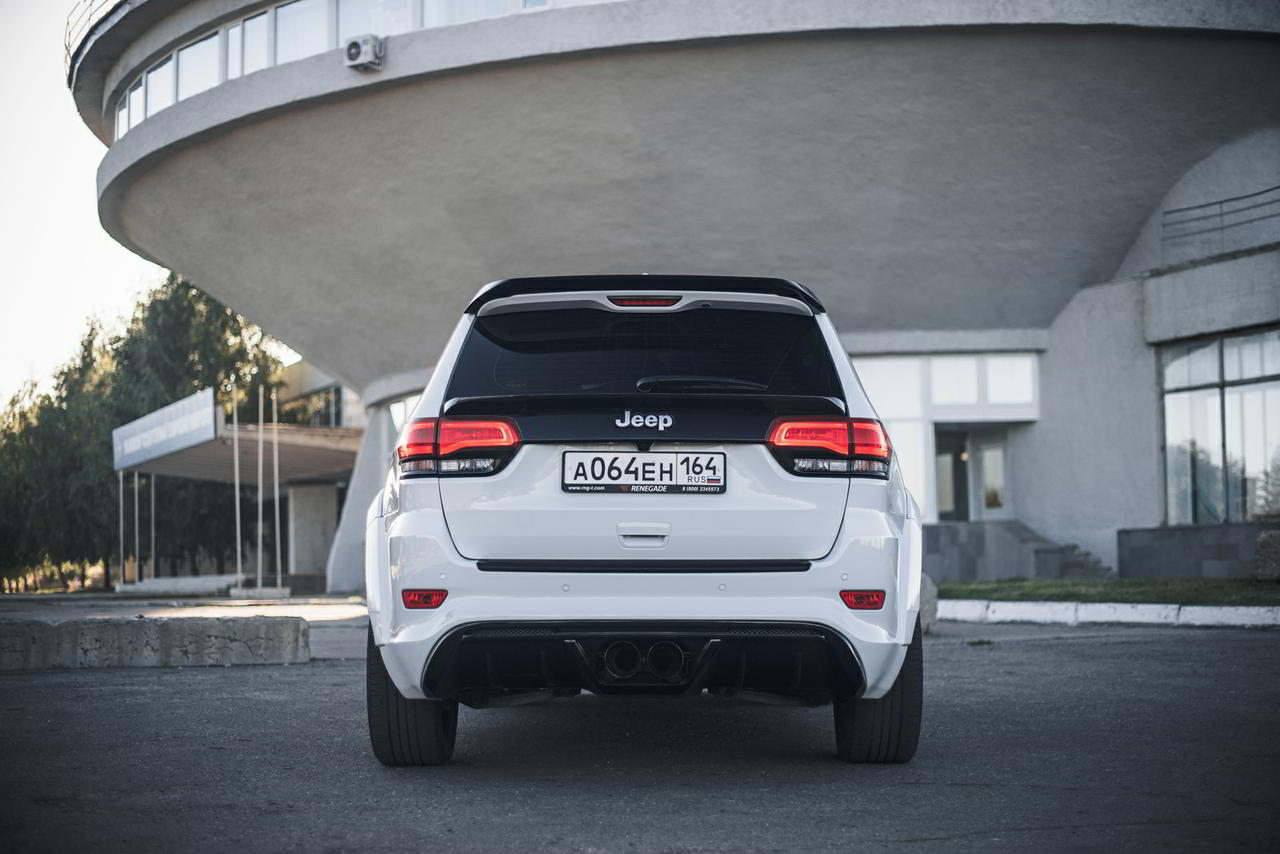 Tyrannos v2
Having gained wide popularity and fame, company decides to modify the old body kit and following modern trends, presents the Tyrannos V2 body kit for the Jeep Grand Cherokee WK2 to the world. The body kit received the rounded shape of the front bumper and became larger. Visually, Jeep GC in tuning from Renegade began to look more aggressive and more attractive. Along with a new body kit, the company introduced the second version of the Jeep hood, which called "Demon". The opportunity to choose your body kit configuration for the Jeep Grand Cherokee WK2 gave a new boost and demand for tuning kits from Renegade. This made it possible to assemble an individual tuning kit and be different from others!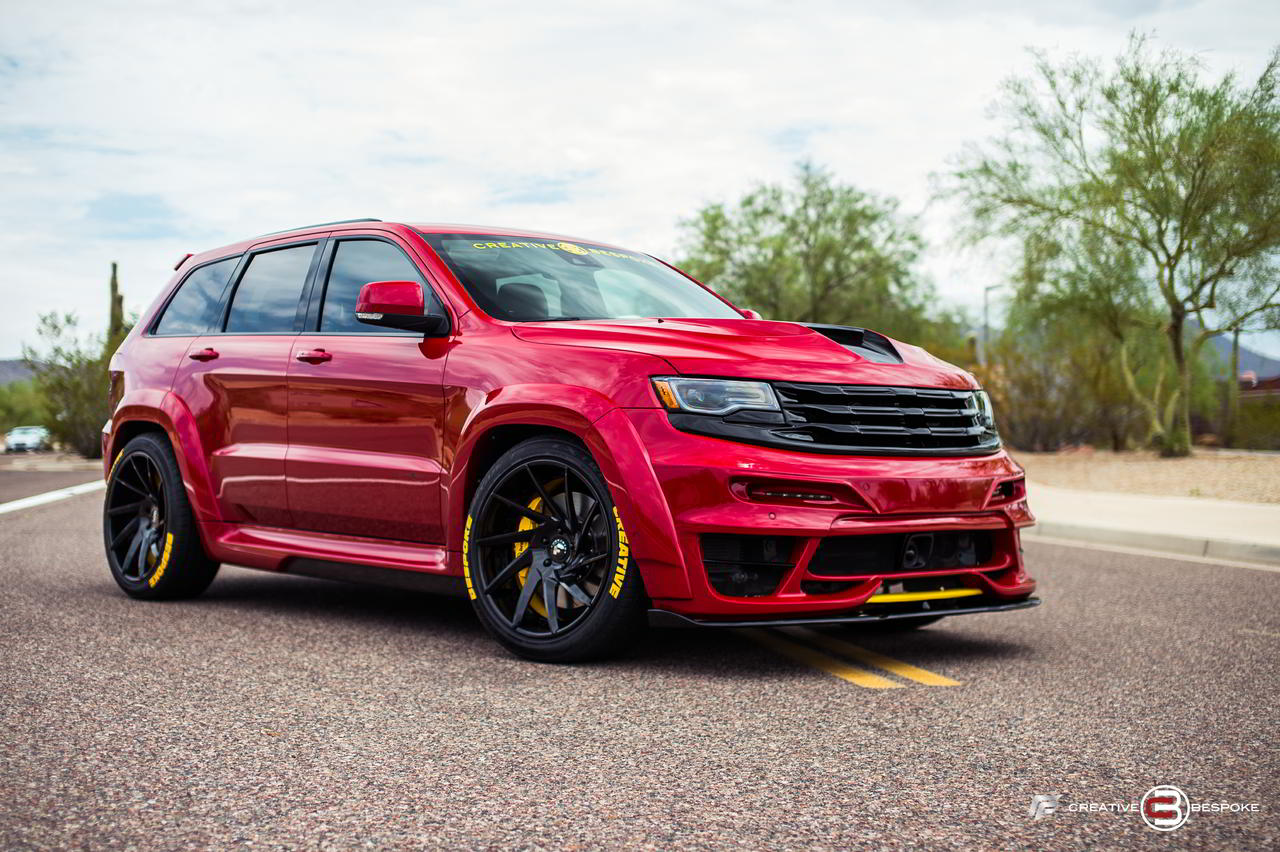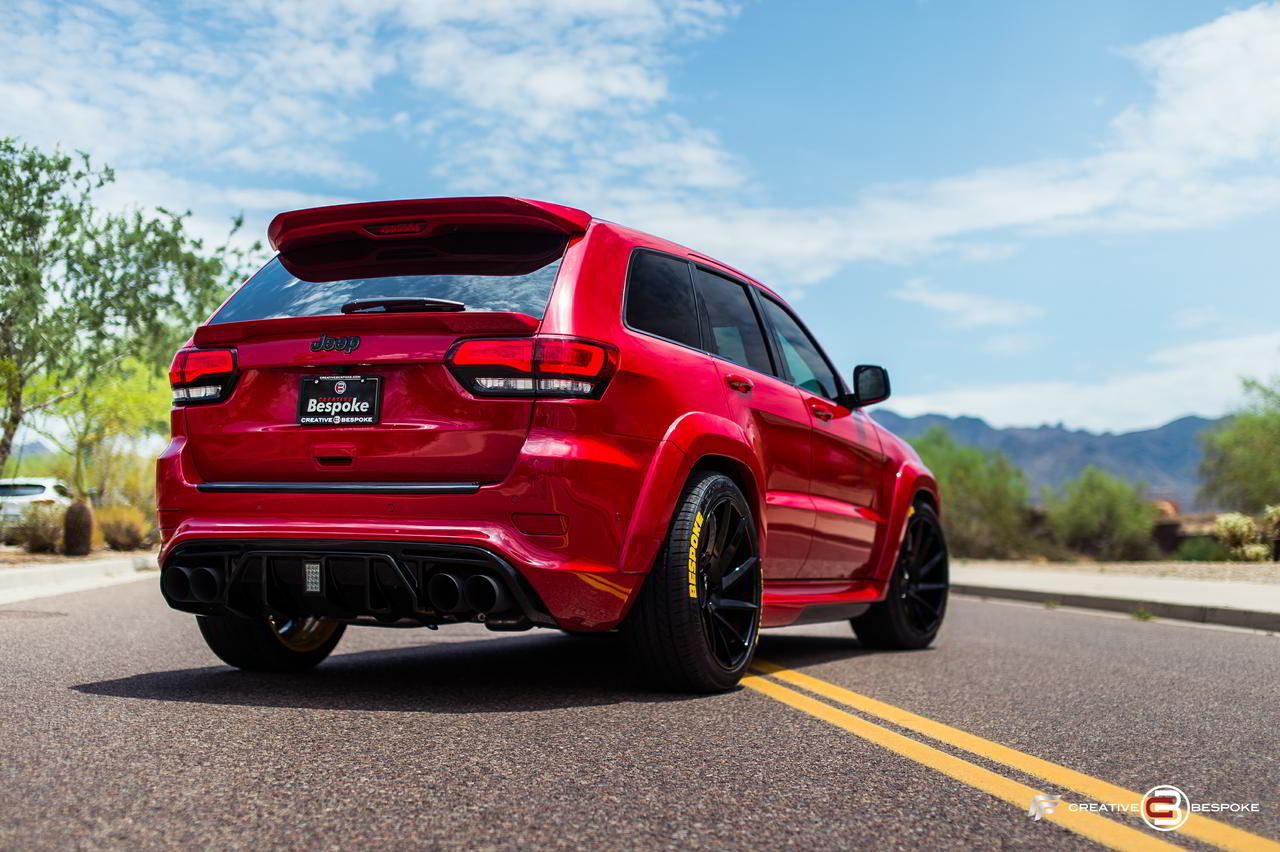 Tyrannos v3
The success that came did not turn our heads, since there was no time to stop, orders that were pouring in from everywhere demanded an increase in production capacities. Demands for product grew when the company suddenly unveiled the new "Tyrannos v3" body kit. Now the buyer could really "roam" in the choice of tuning for his Jeep. The updated tuning kit for the Grand Cherokee WK2 has collected the beloved angular features of the first body kit and the size with the bulk of the second, and received a bestseller. The V3 body kit for the Jeep Grand Cherokee WK2 is still one of the best-selling products of Renegade Design to this day. The guys from from Renegade gave their customers a choice, and with it, uniqueness!