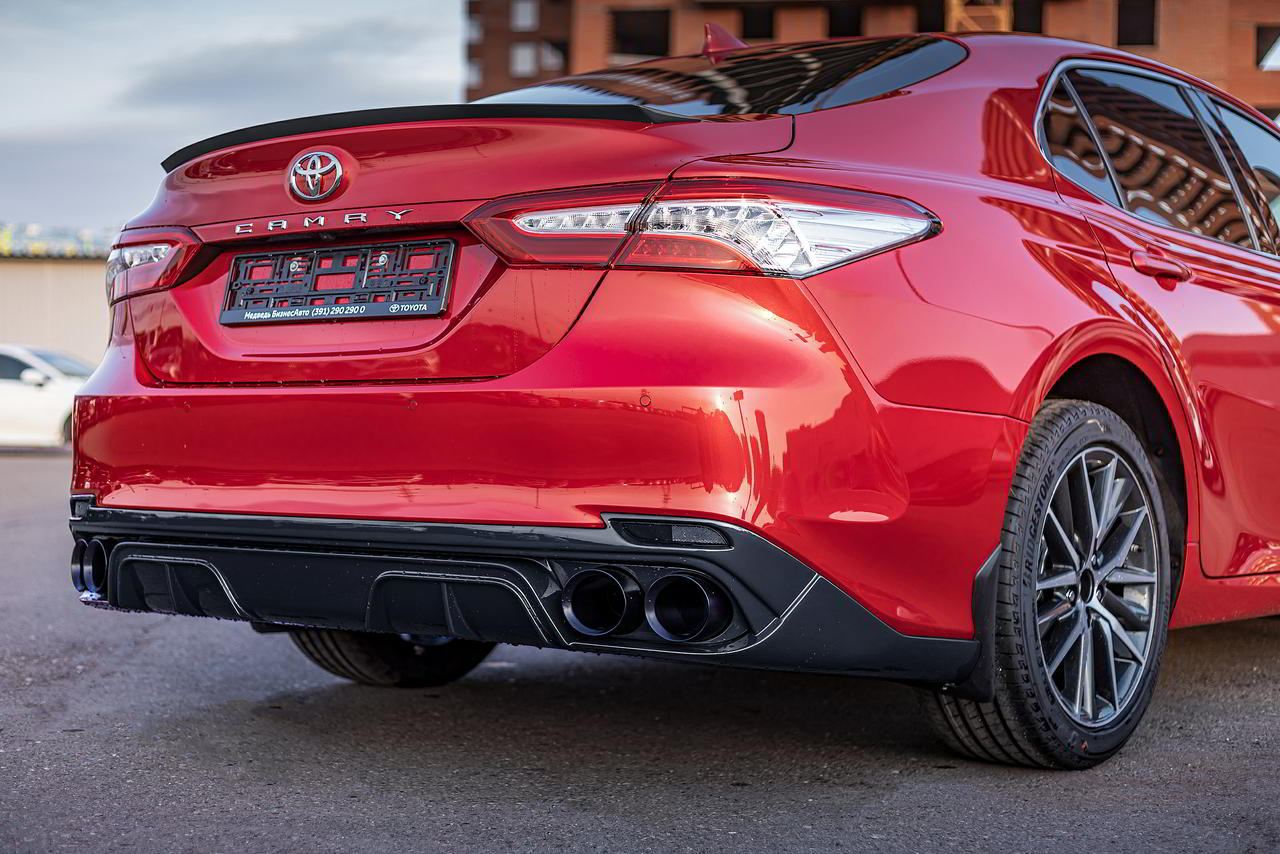 Have a great day and a bright mood to everyone!
As bright and unforgettable as this Toyota Camry in a Renegade Design body kit. In such bad weather, when autumn's melancholy and overcast sky presses and thickens the colors around, this bright car is like a ray of sunshine, will make you smile and pay attention to it, especially if it is in a full tuning kit from Renegade Design.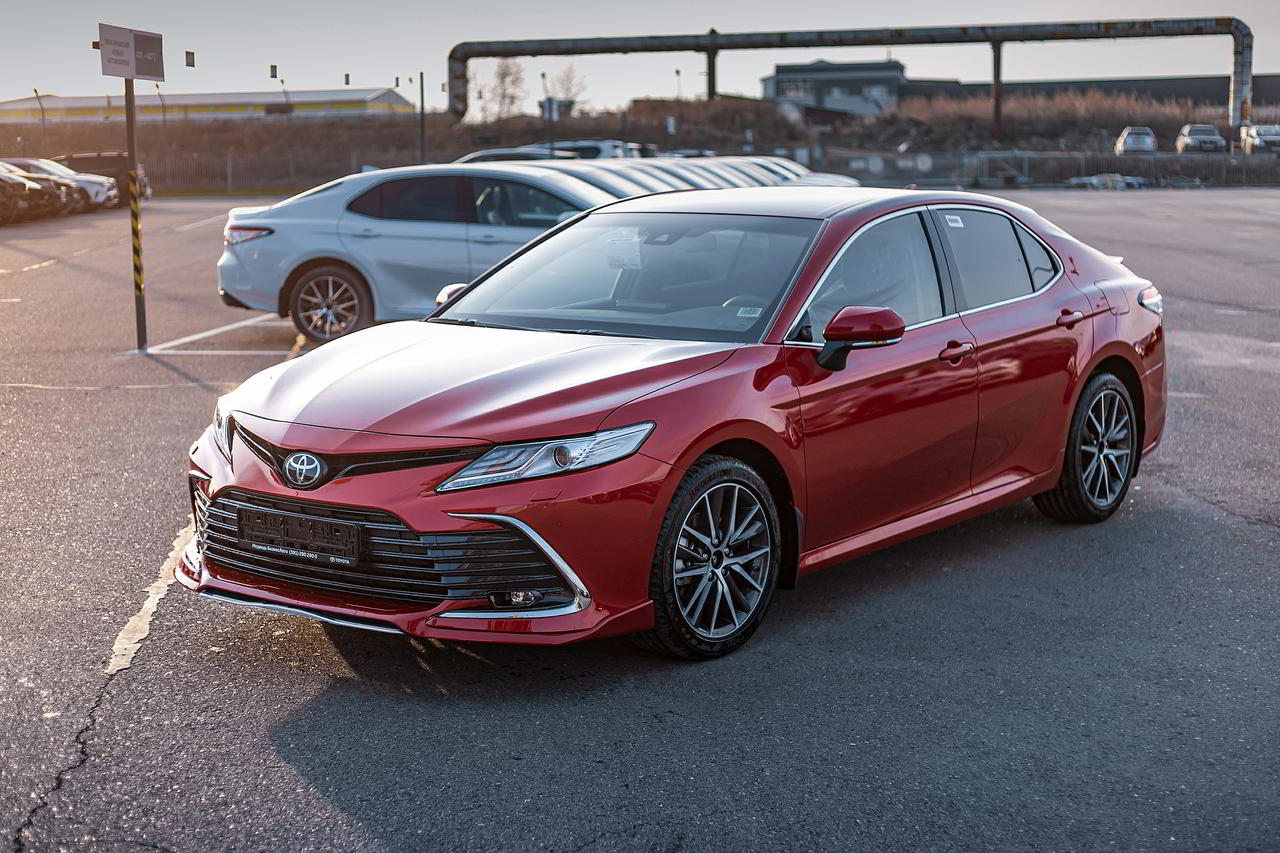 But why are the elements of the body kit for Toyota Camry painted black on a red car?
In fact, the answer is very simple. When the exterior elements of the car are painted in the body color, very often, they are simply lost and do not give the car the same charm and wow effect that we are all waiting for. As practice has shown, black is universal and can be combined with almost any color scheme. Therefore, in most cases, we recommend to our customers to paint completely or add black color to the elements of the body kit and individual parts of the exterior. On the photos below, we see a great combination of red and black, on a body kit for a Camry from Renegade Design. It perfectly harmonizes and elegantly emphasizes the overall composition, giving it more aggression, sport and style.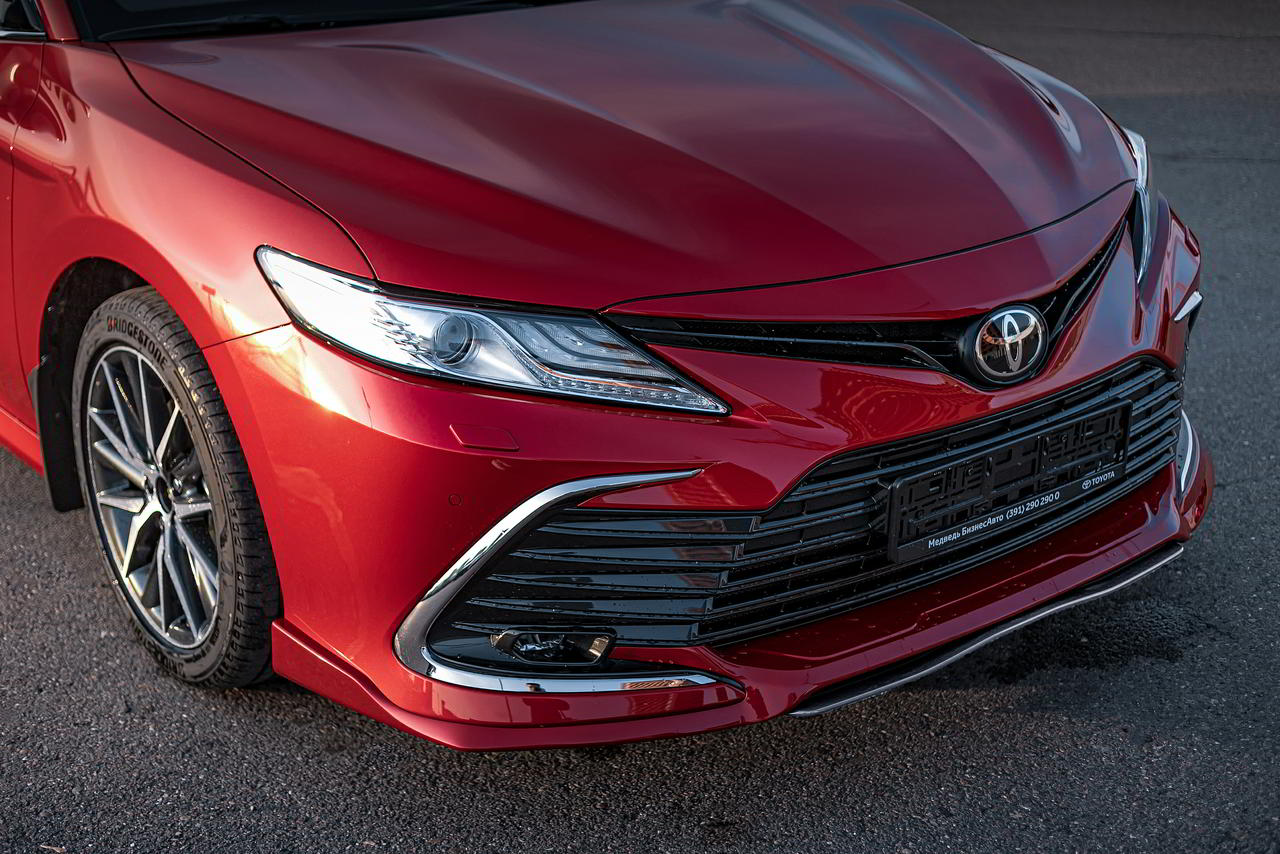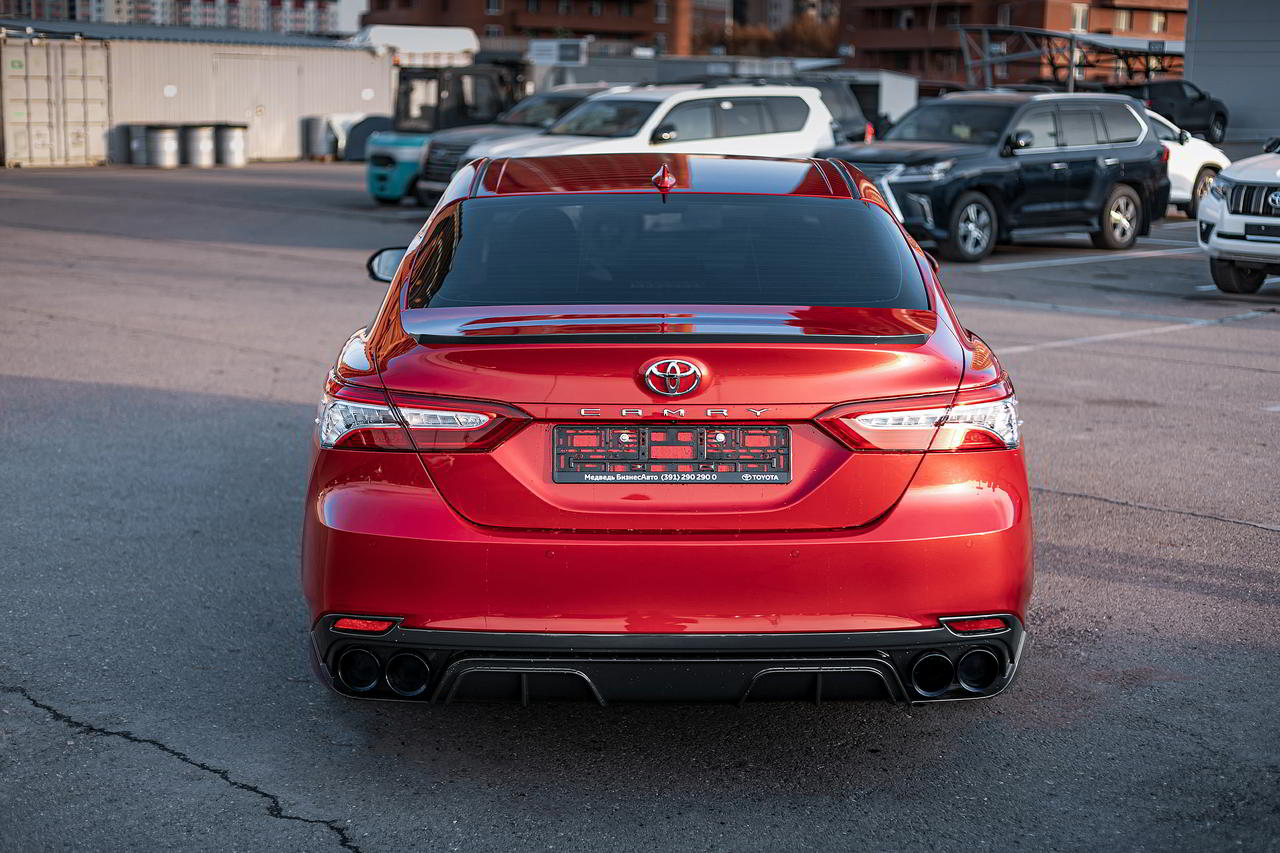 What was made: A full body kit was installed on the Toyota Camry from Renegade Design: the lip of the front bumper, the rear bumper diffuser, exhaust nozzles, a spoiler on the trunk lid. The elements painted in black: diffuser, spoiler, part of the lip. We wish you all the same bright mood as our "Bloody" Camry!