Carbon body kit for BMW X7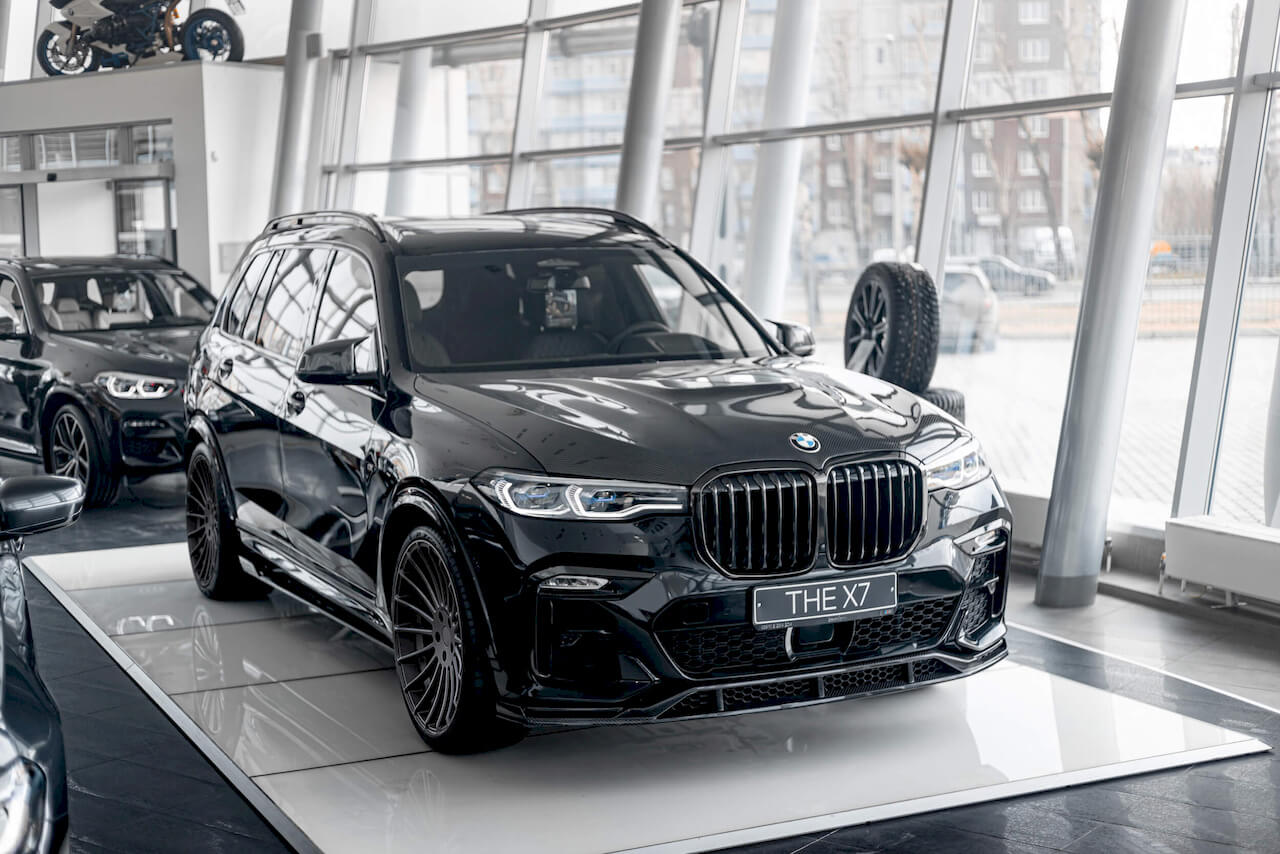 BMW X7 body kit - excellent styling for the spectacular X series Hello everyone! Today we want to show off one of the recent projects that we are proud of. Our partner, an official BMW dealer in Krasnoyarsk, appreciated the quality of our body kits and decided to upgrade this luxury vehicle with it. Just look at the result! The BMW X7 with a carbon fiber body kit by Renegade Design is a true work of art. Brutal, aggressive and masculinely reserved - this is how we designed it.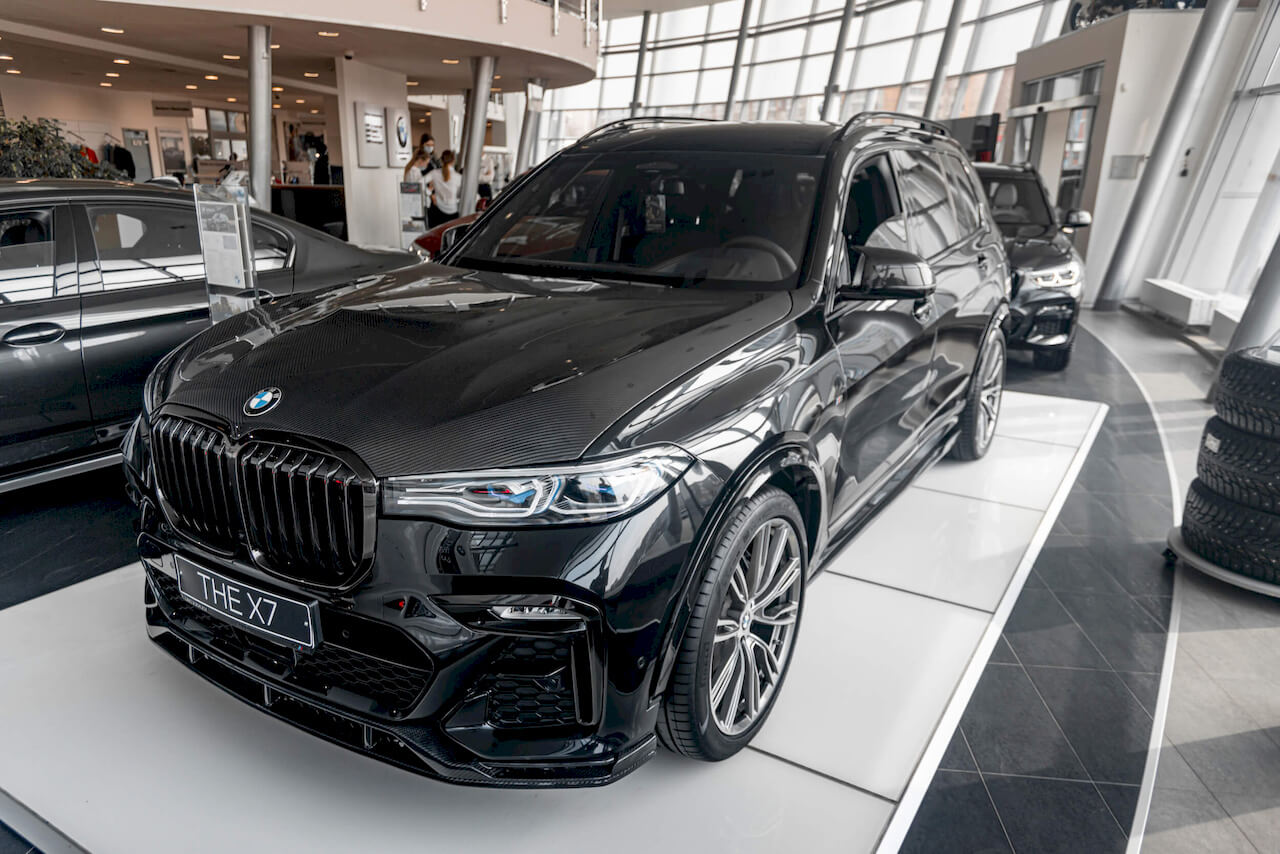 Carbon body kit for BMW X7 includes:
lip for the front bumper (there are three options);
mirror covers;
radiator grille trim;
roof and mid spoiler for BMW;
hood;
diffuser for the rear bumper;
side skirt splitters (classic version and under the running board side steps);
body extensions (+ 20mm relative to the native extensions on each side).
Three types of body kit carbon twills for the BMW X7 by Renegade Design
The classic version, most often used for interior upholstery. It is called 2x2 twill.
We can also do 4x4 twill, which will double the density of the carbon weave and make it look more expressive. This is clearly visible under the sun. Watch the video, you will be surprised at the result of our work!
If you are into exclusive solutions, check out the forged carbon twill for the BMW X7. With such tuning "iron beauty" will catch the eyes of hundreds of passers-by!
Believe me, even if you install an incomplete body kit on the BMW X7, you will already get an excellent result. We can make a body kit gloss black or any color you want, which also looks very fascinating.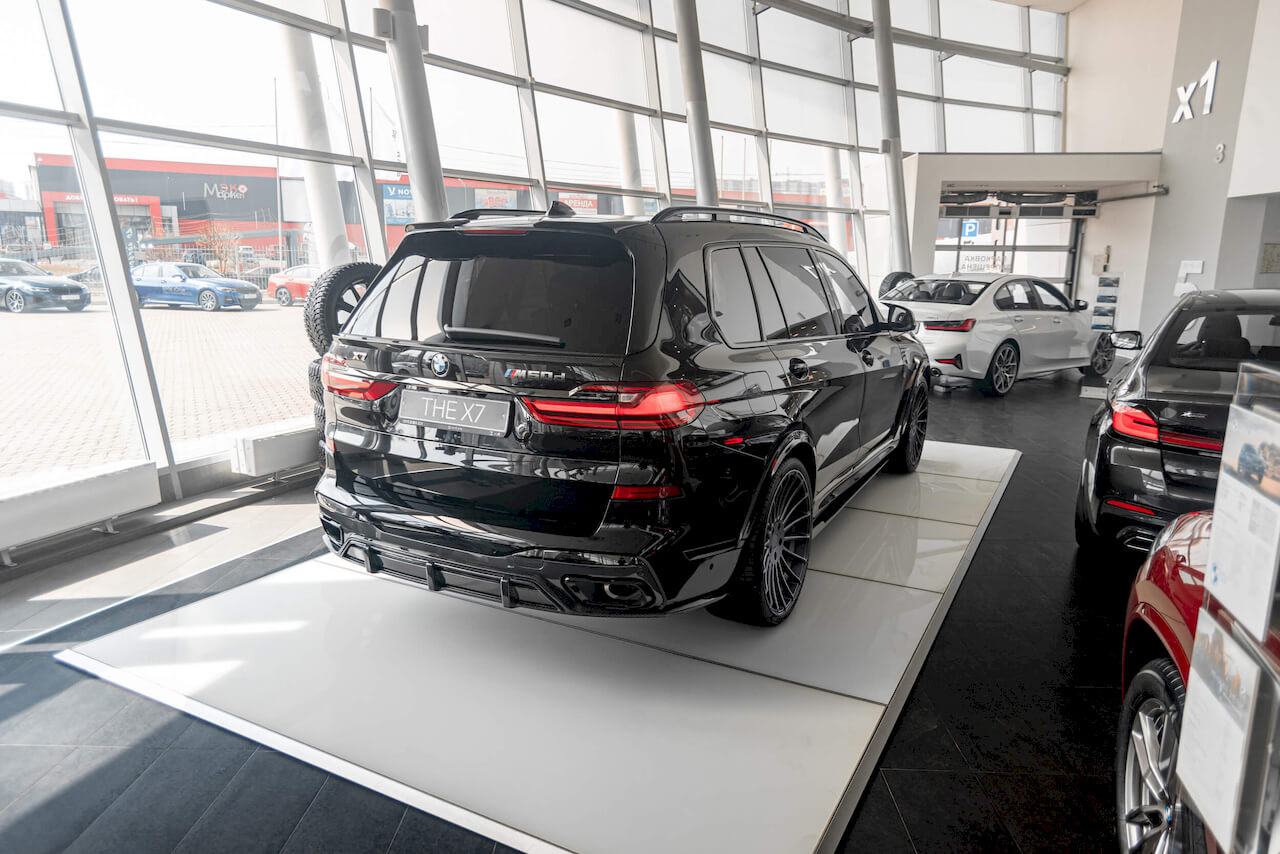 Upgrade your faithful "iron horse" too. Contact us if you want to get exclusive solutions and the best quality materials. We guarantee an amazing experience!