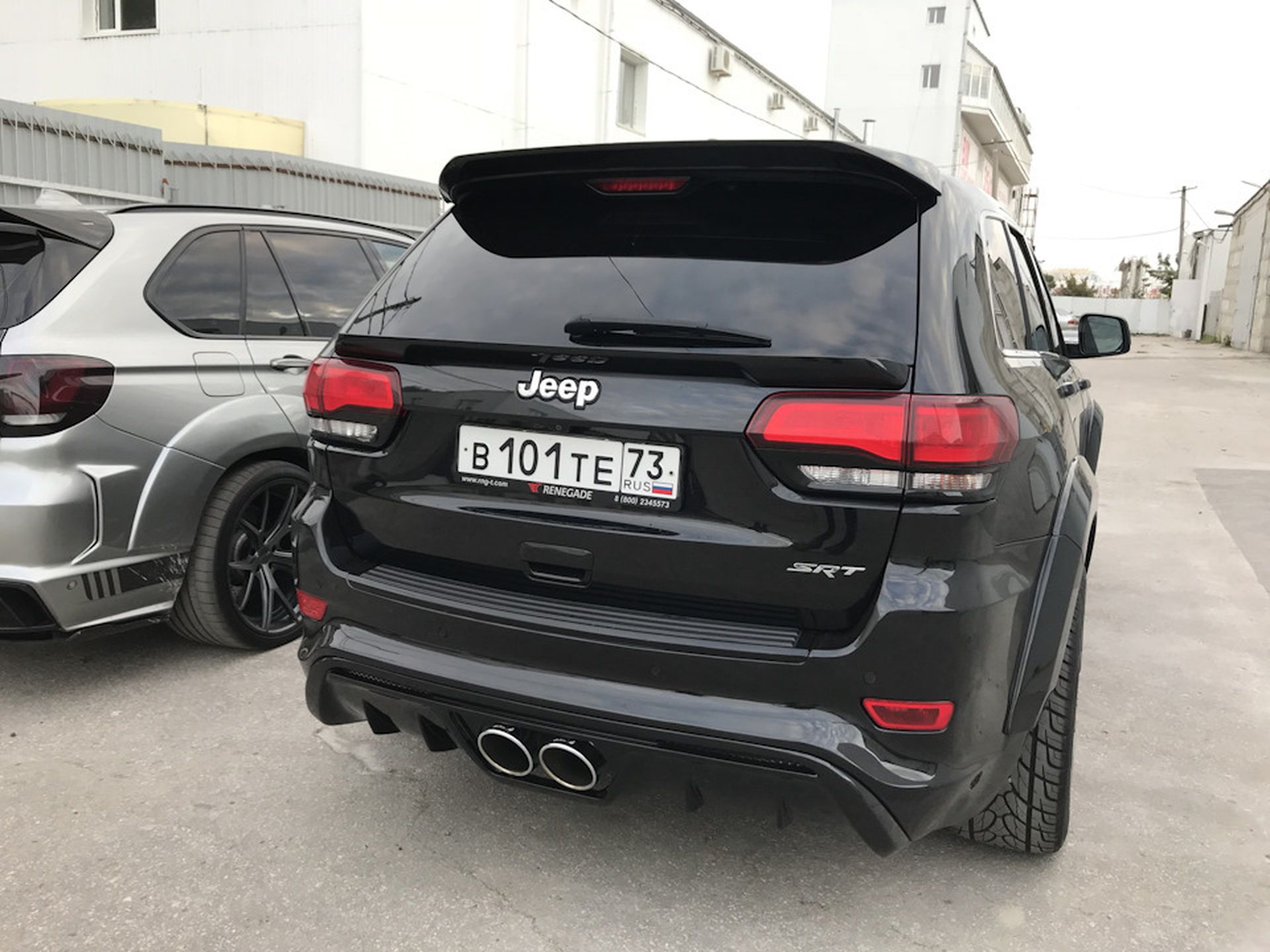 Our team is busy with a new body kit - "TYRANNOS V1" for Jeep Grand Cherokee WK2, which fits the vehicle starting with year 2011 of production. We are working on the new rear diffuser with center exhaust. We are sure you will enjoy it!

Here are videos of this body kit:






You can follow this vehicle here:
www.drive2.ru/r/jeep/635902/

If you need a full price list, please reach us on info@rng-t.com or call +79170610001.

The owners of Jeep Grand Cherokee need to purchase additional parts.
5-year warranty.
You can place your order today!

Discount for Drive2 users - 10%!

All types of payments are acceptable.
Worlwide delivery.
Delivery in Russia is carried out by transport companies in rigid packaging from 3 working days.
Best regards,
the head of Renegade Design
Pavel Dolganovskiy +79170610001

If you would like to learn more about our products and services, you are welcome to reach us on WhatsApp +7-917-061-00-01, and we will be glad to answer any and all questions, or you can check out our Instagram page @renegade.design.world