At Renegade Design we create and manufacture exterior parts and forged wheels for luxury cars.
The shipments are made from Russia / Ulyanovsk /Efremova Street 58a s1/legal entity: Renegade Design Ltd., Sole Proprietor P.V. Dolgonovsky.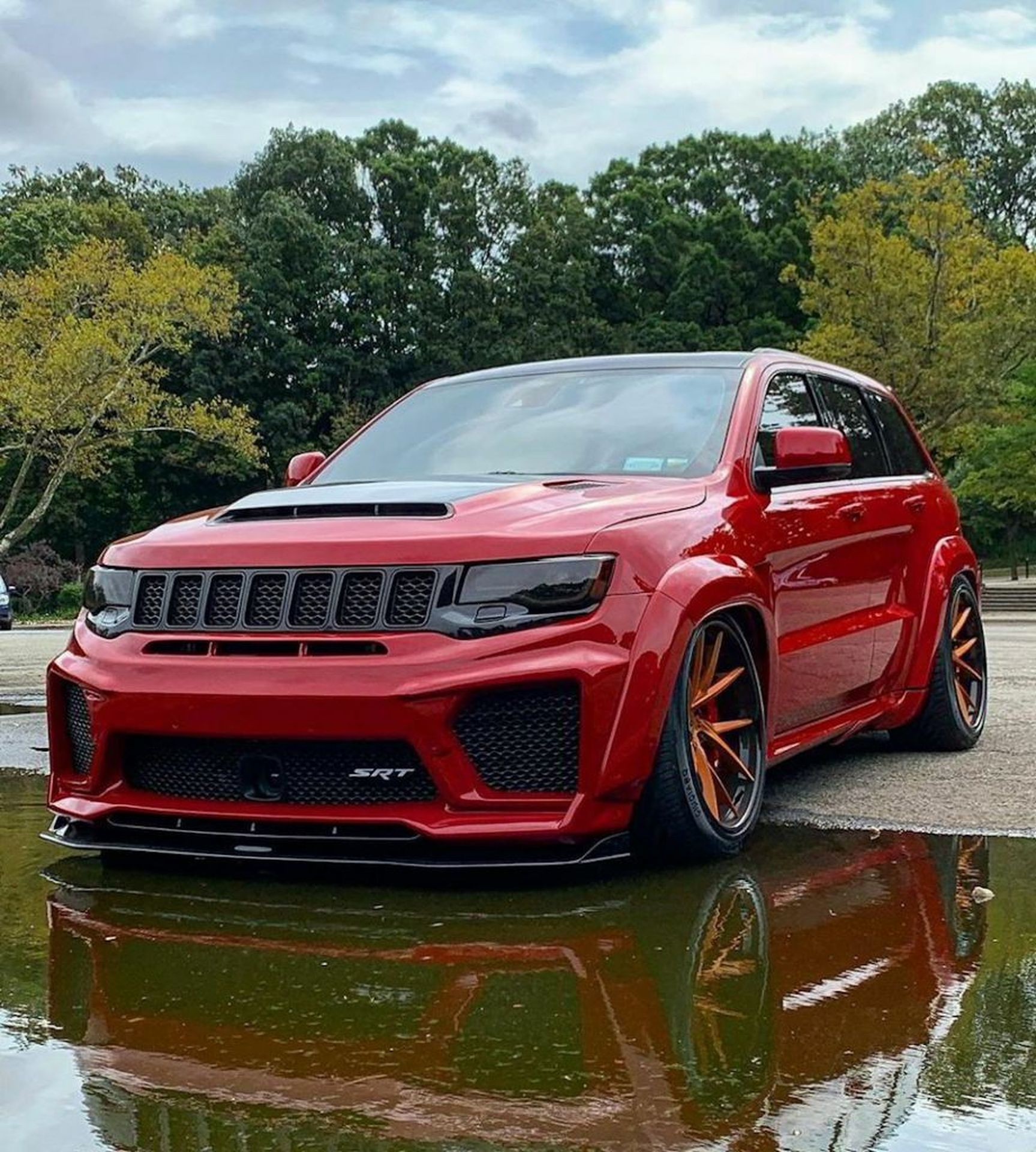 Tyrannos V3

As you might have noticed we are deep into the Jeep brand, and we constantly increase our range of products for Jeep Grand Cherokee WK2. In the future we hope to be working with other models.


We have already created the third version of our body kit. All versions are suitable for Jeep GC WK2 of any generation and specification, which were marketed since 2011 and up till now.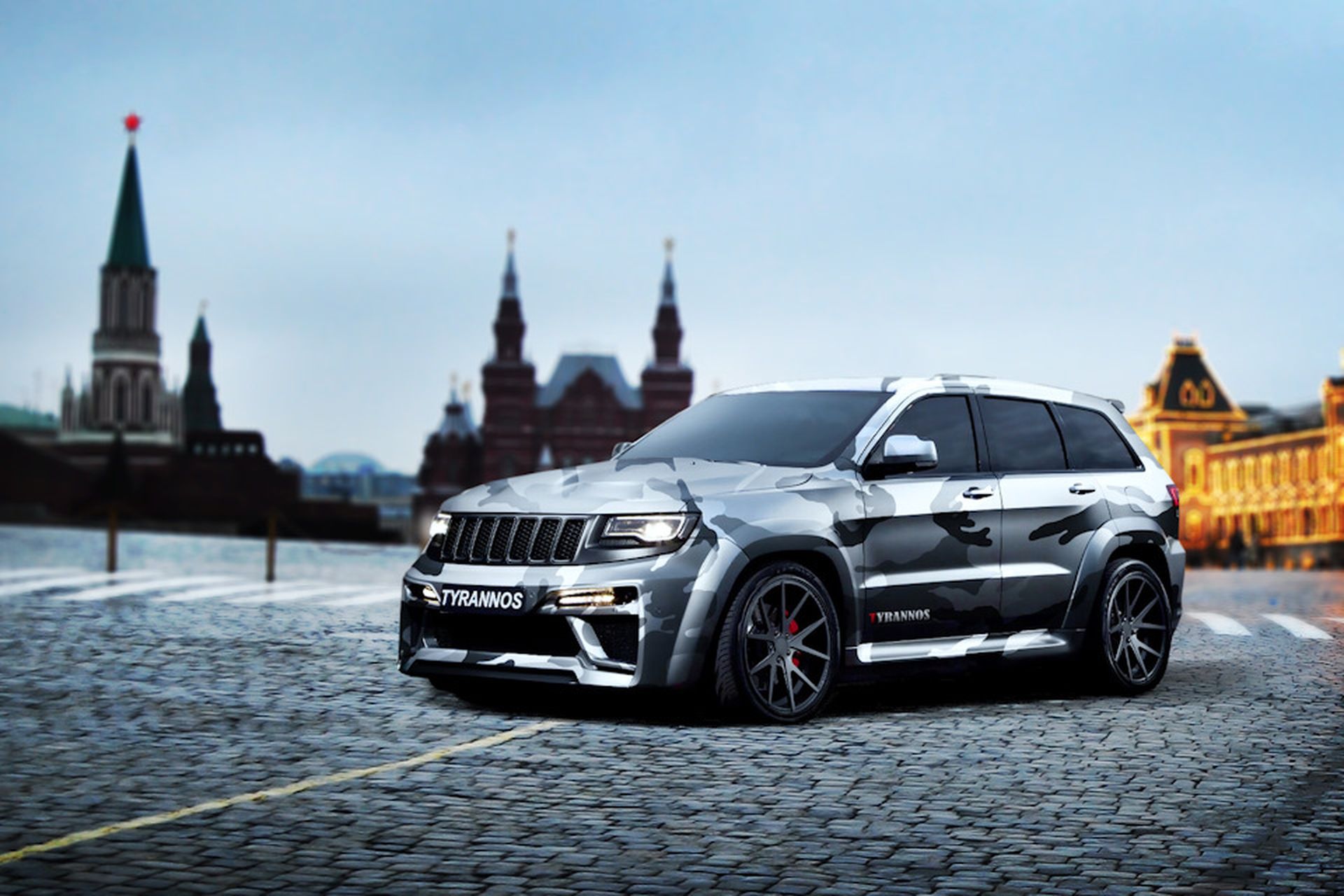 Tyrannos V1 Moscow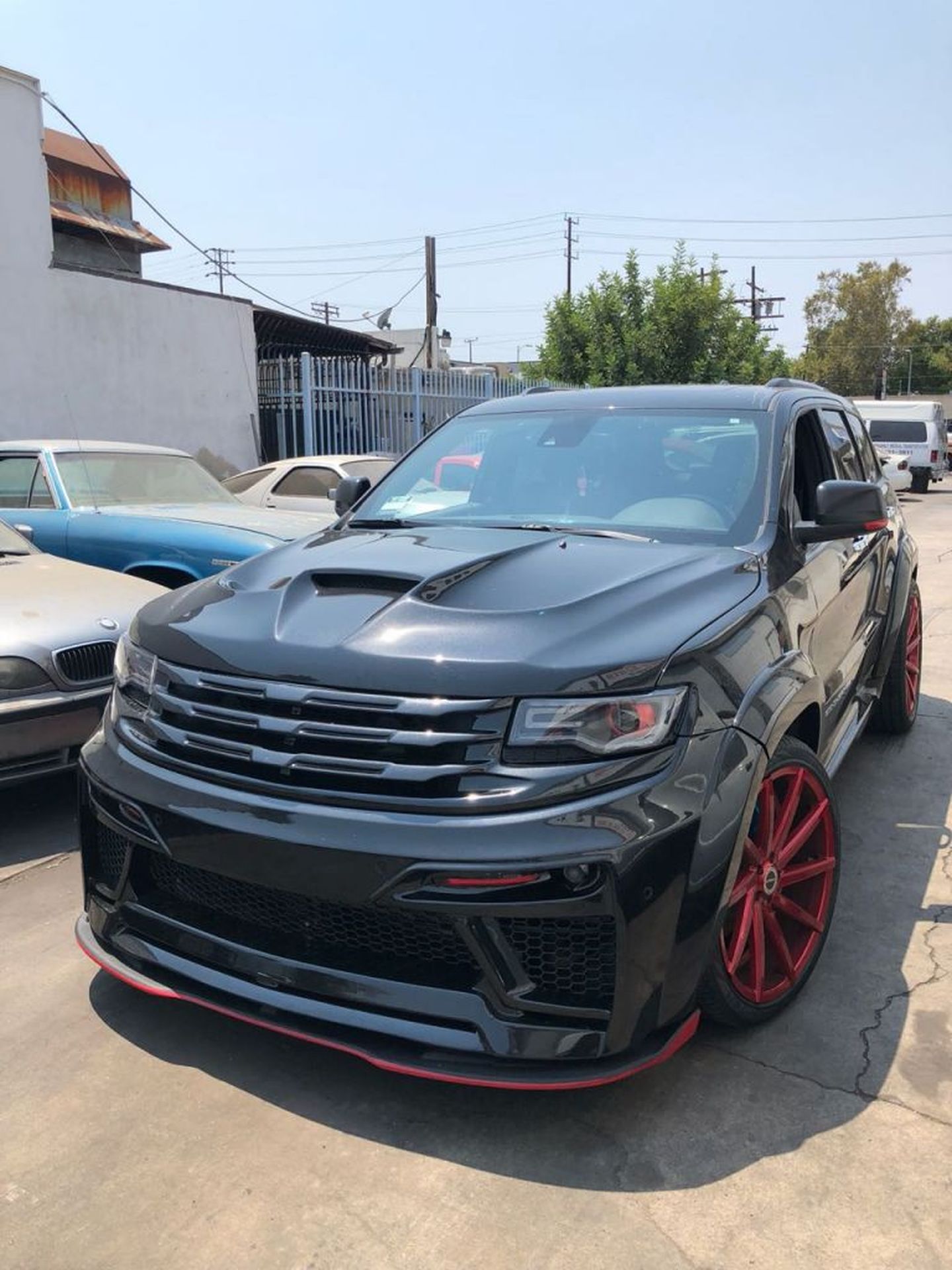 Tyrannos V1, Los Angeles USA, owner Denis Chedad (YouTube blogger, 1 million subscribers)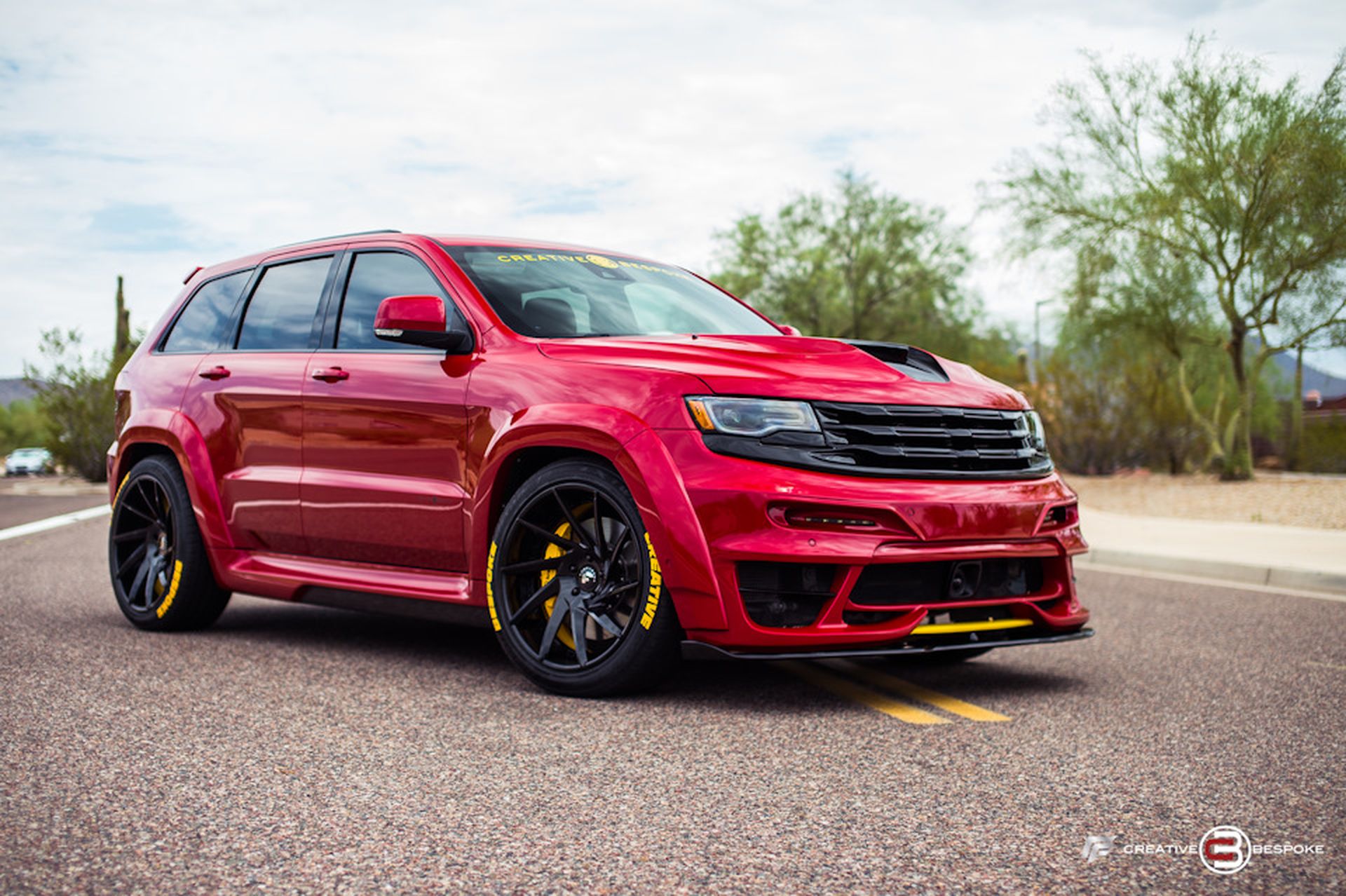 Tyrannos V2, USA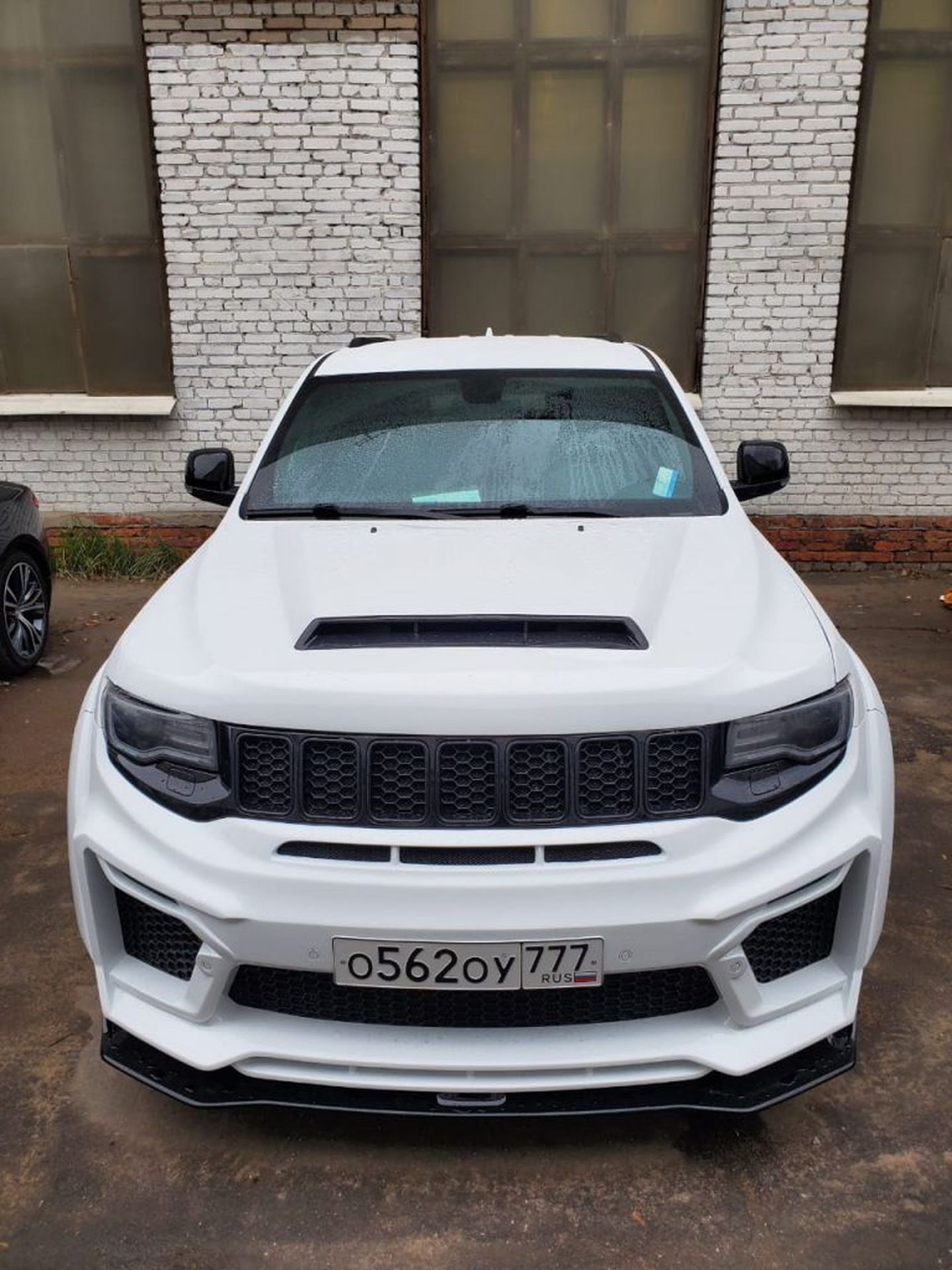 Tyrannos V3, Moscow — a classic bumper without modifications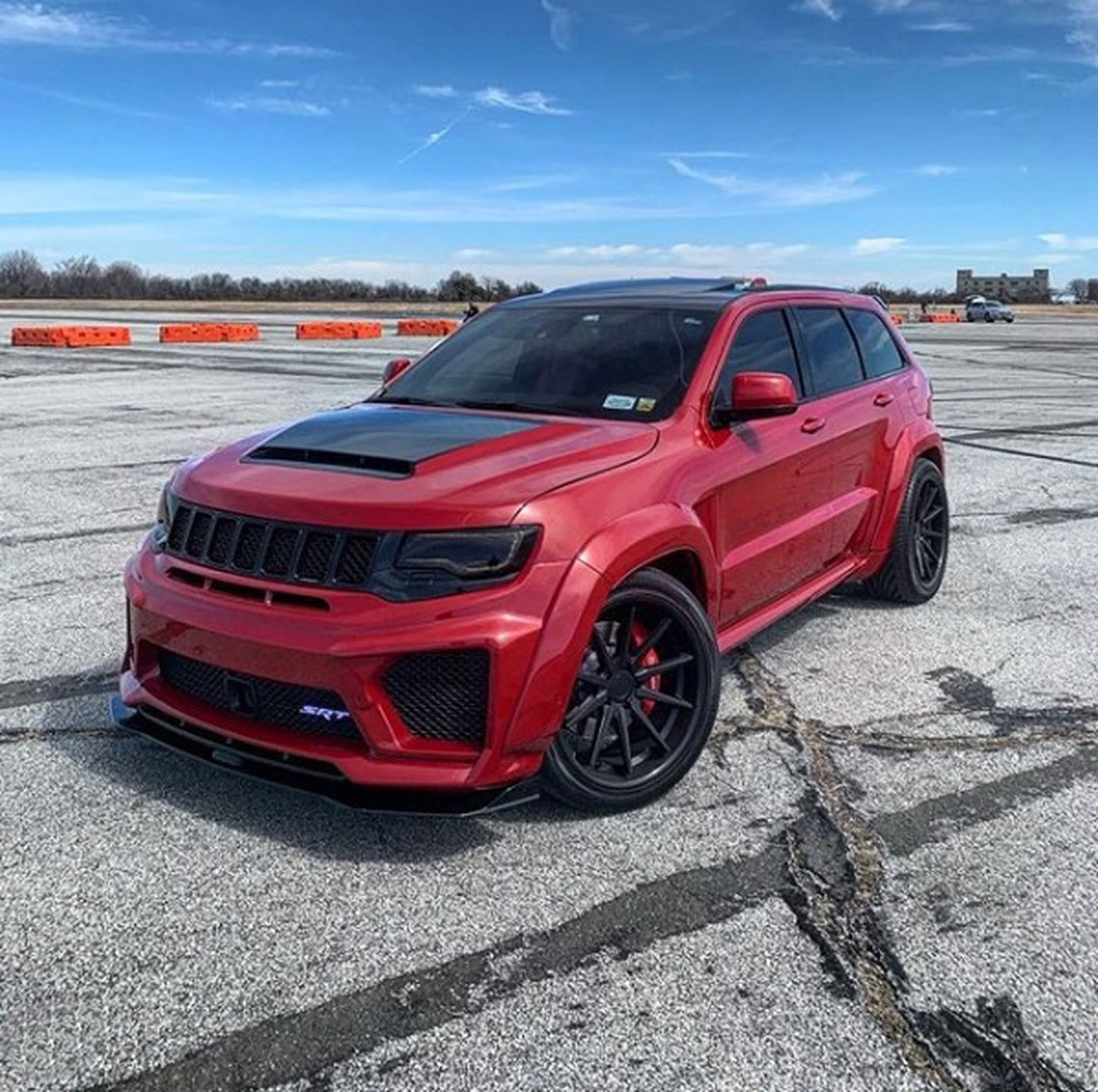 Tyrannos V3, New York, USA — Zaimiam edition, with a more open air intake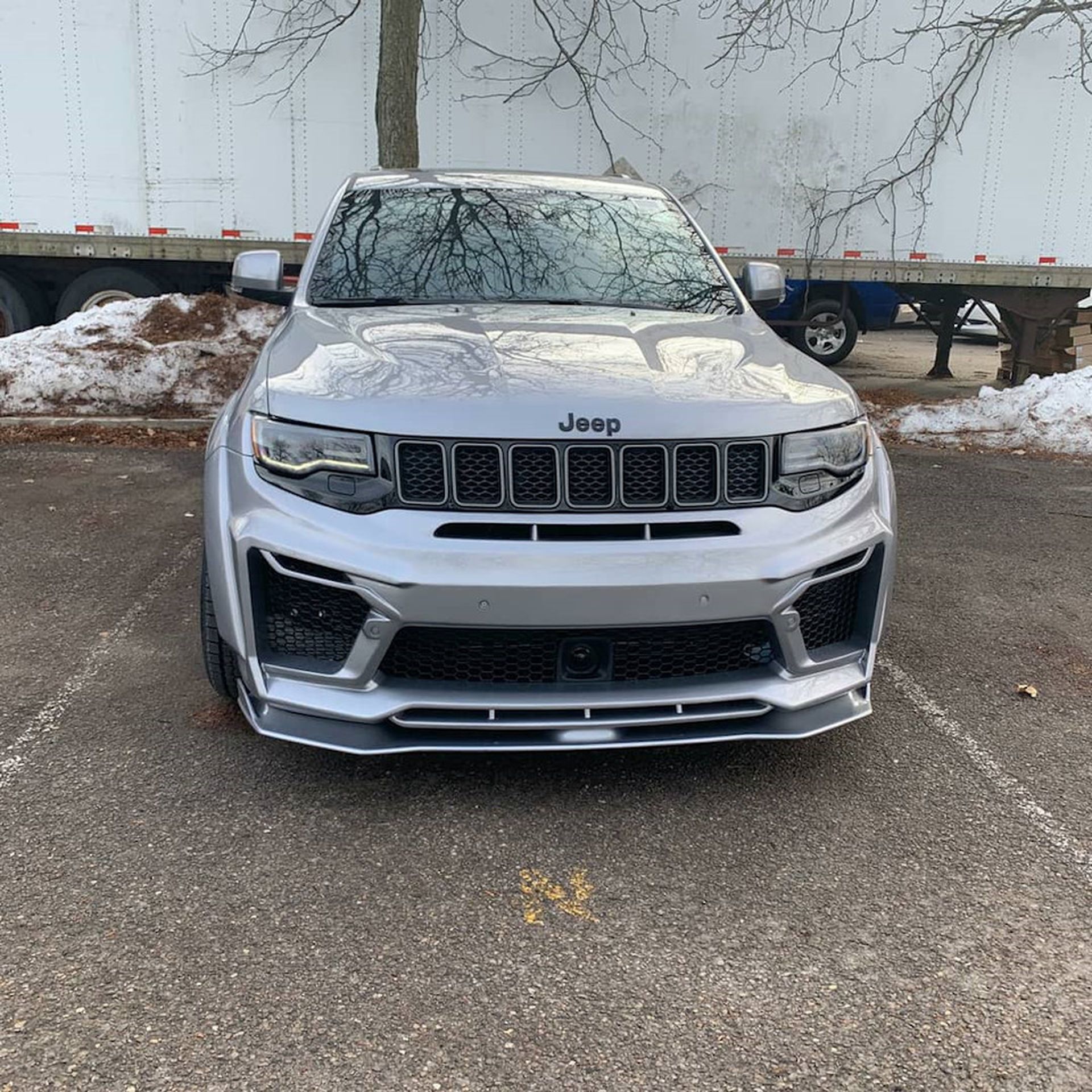 Tyrannos V3, Canada — a classic bumper without modifications with a splitter (it fits only our bumper)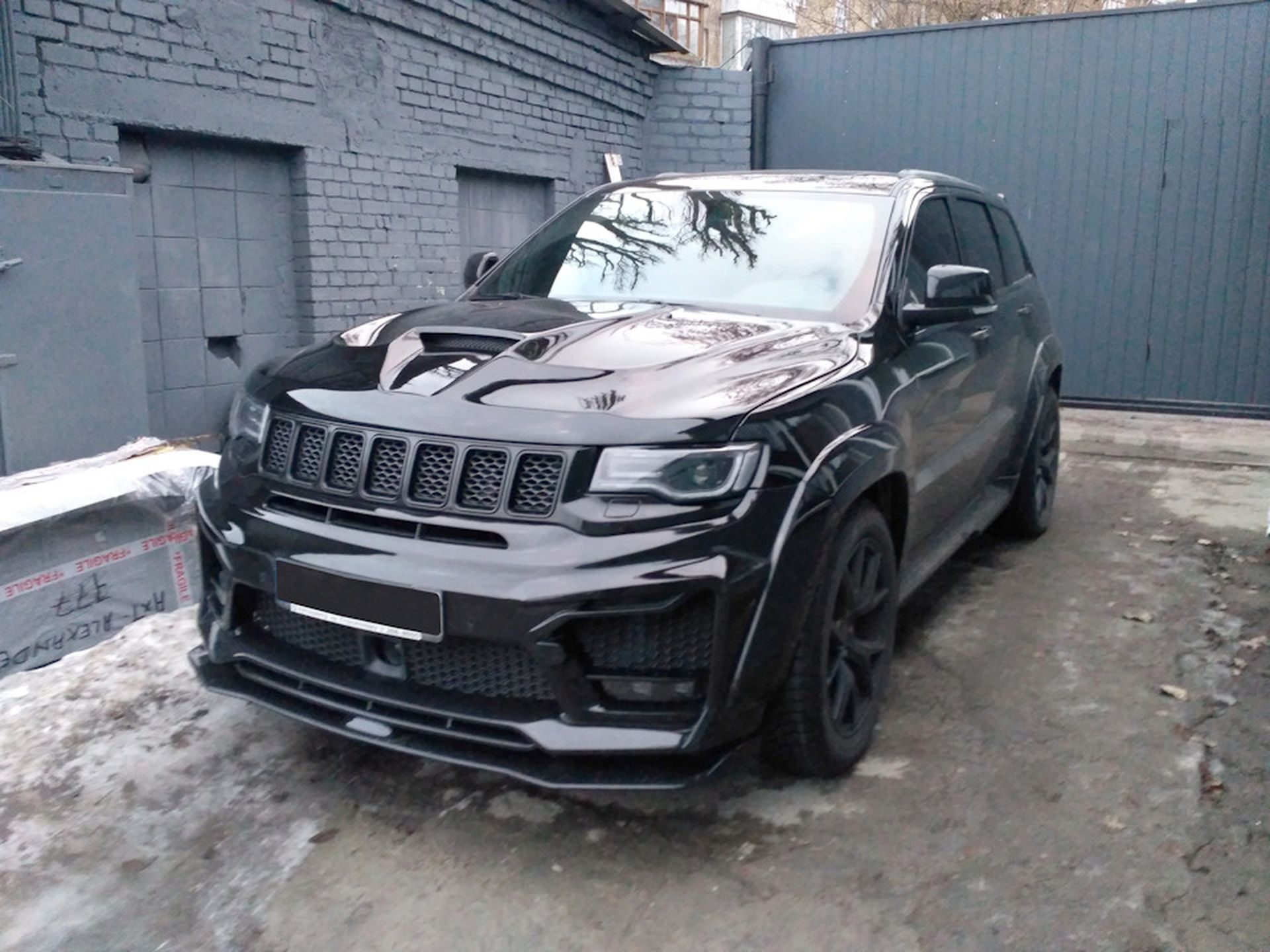 Tyrannos V3, Kiev, Ukraine — a classic bumper without modifications with the second version of the hood and with installed fog lamps

We have package deals which consist of 3 versions of body kits, you can check out the pictures above:

- A version with exhaust pipes on either side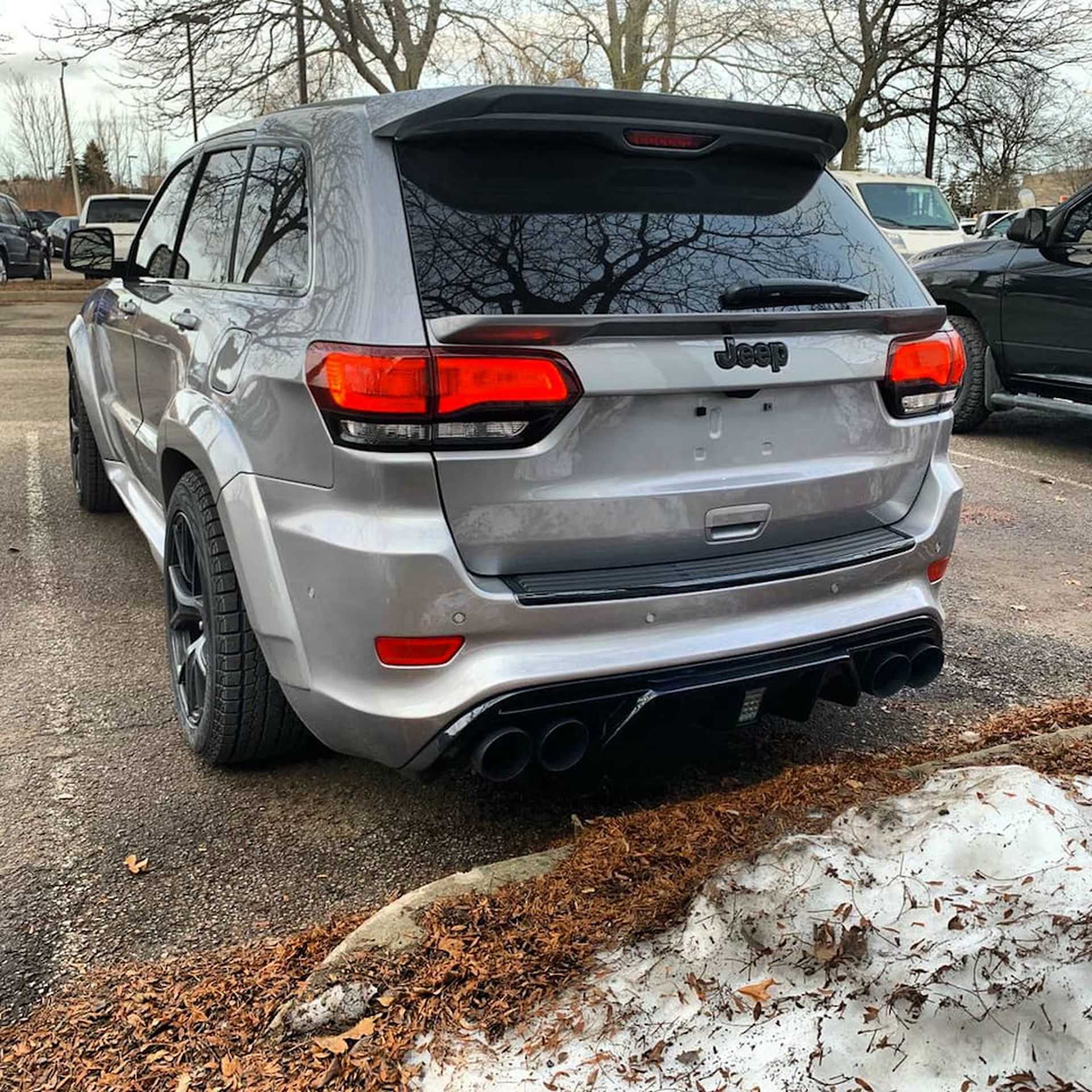 You can also order spoilers

- A version with the exhaust in the center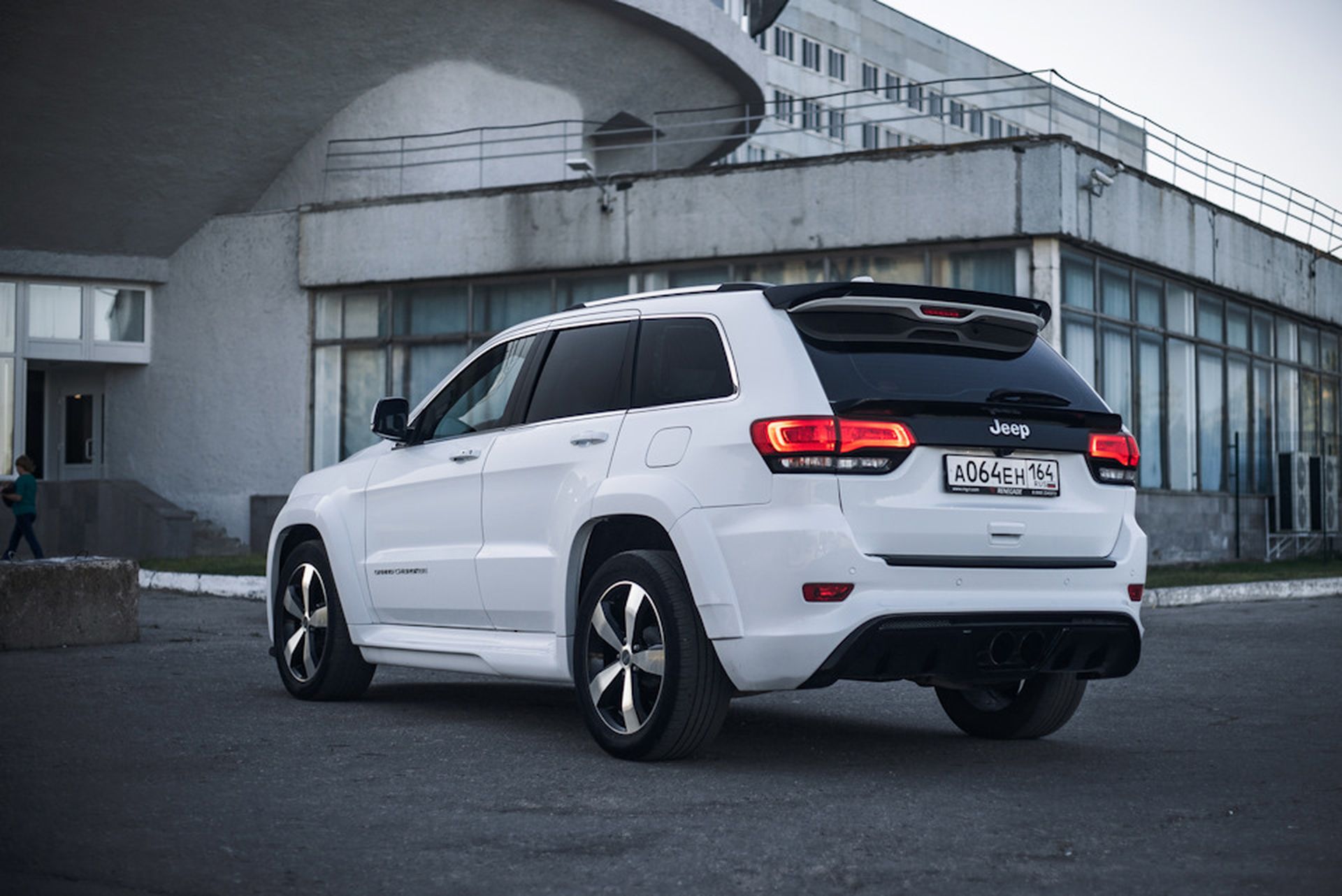 where the standard bumper is changed to our products, or you can purchase some elements separately for instance, front bumper or rear bumper without body extensions.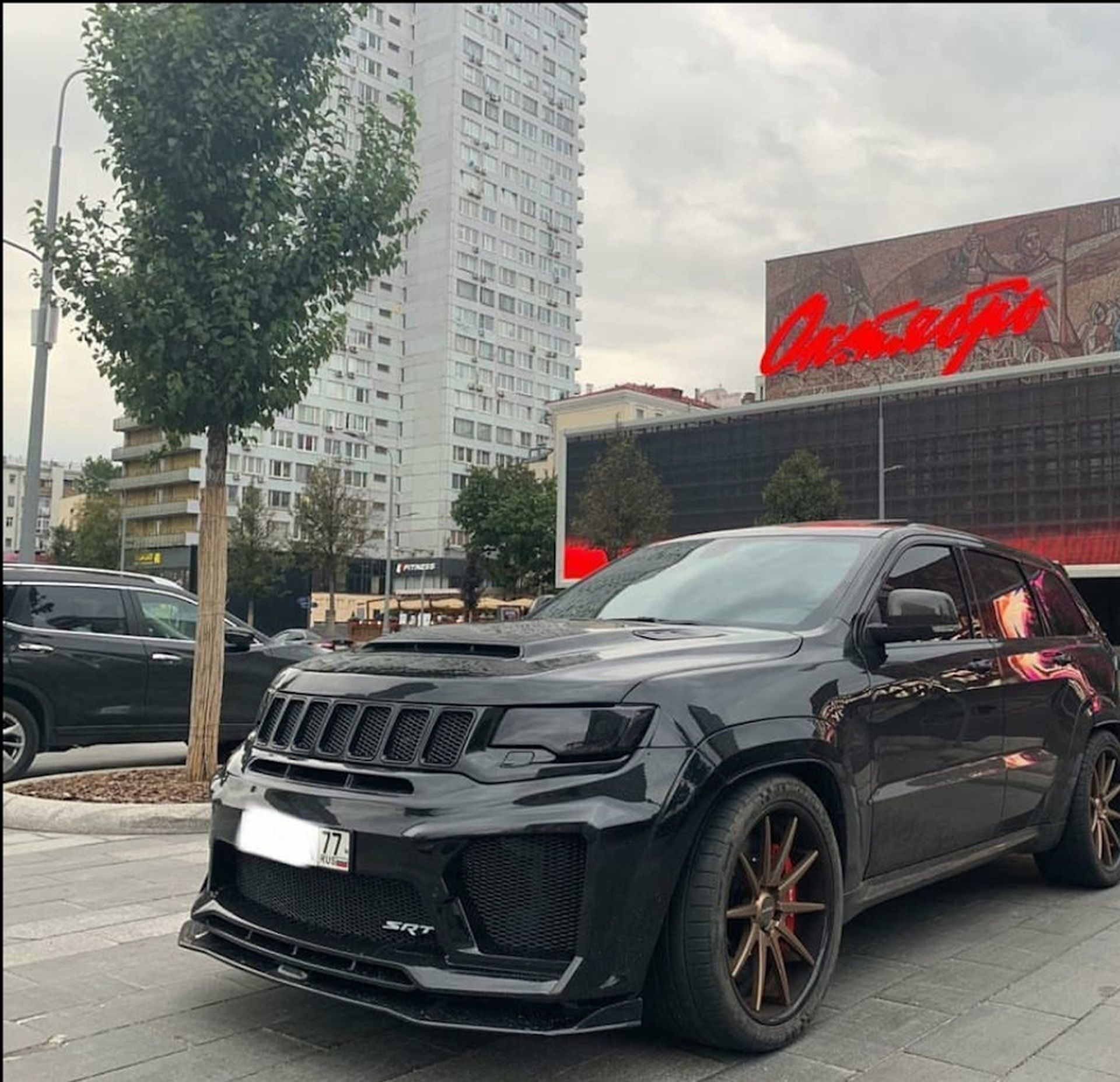 Tyrannos V3 without body extensions (we can restyle your vehicle by replacing the radiator grille, this vehicle is 2014)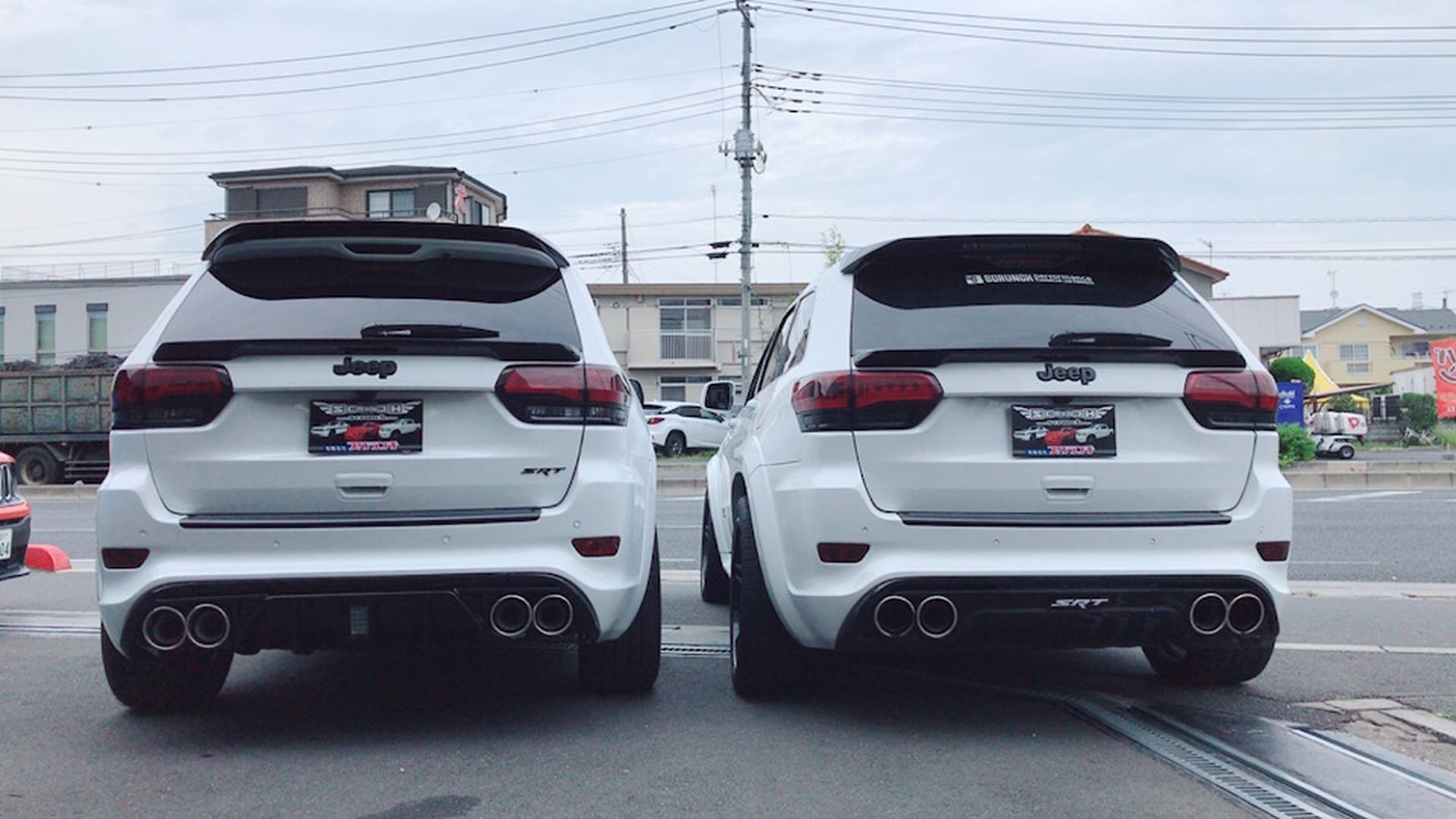 Our bumper with a diffuser. It works for vehicles without SRT or Trachhawn (for this versions our diffuser works perfectly with the original bumper)

- Diffuser installed into the original bumper with the double exhaust on the sides SRT/Trackhawk modification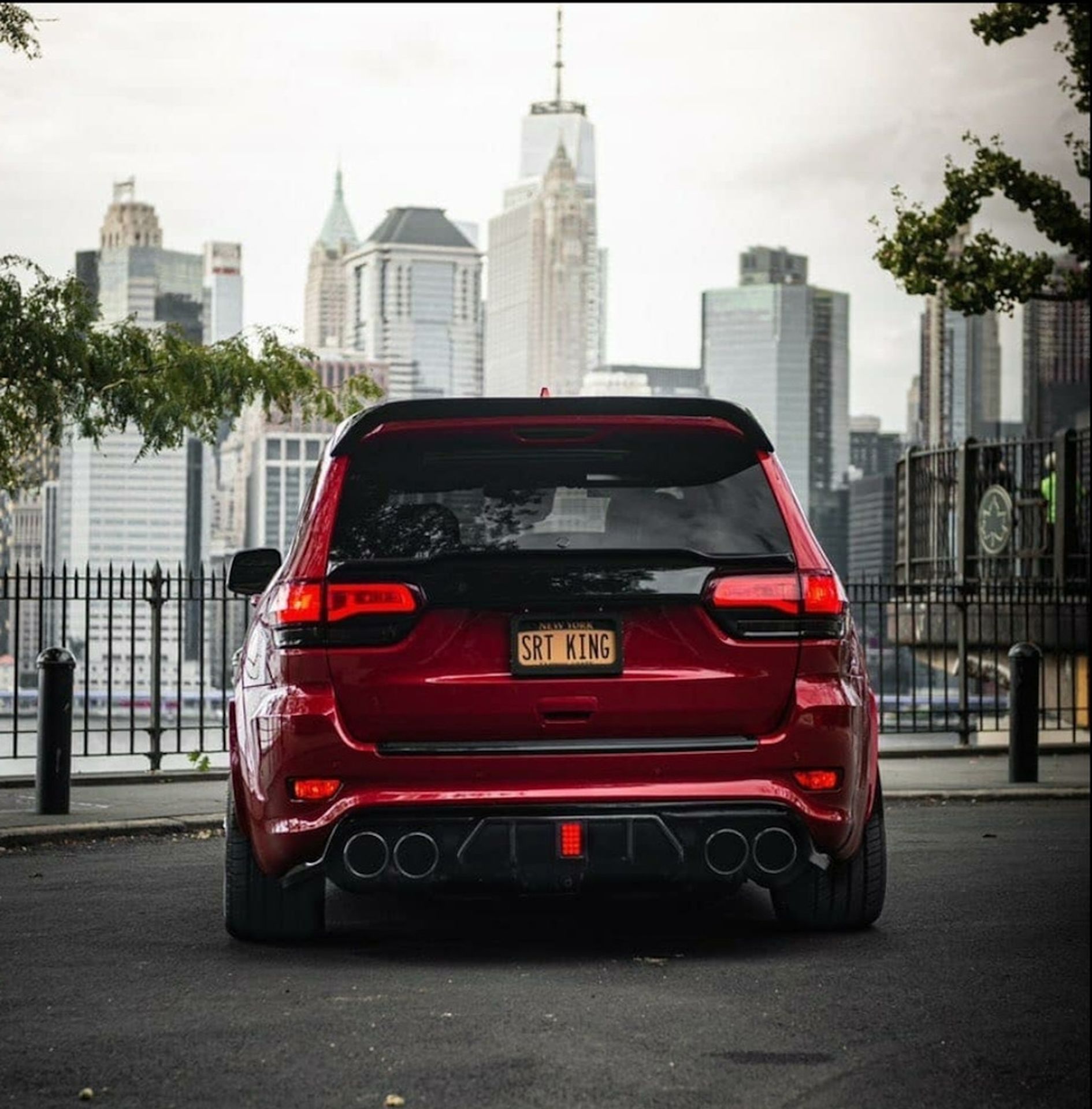 You can still use the drawbar after the tuning.

- Two types of hood to choose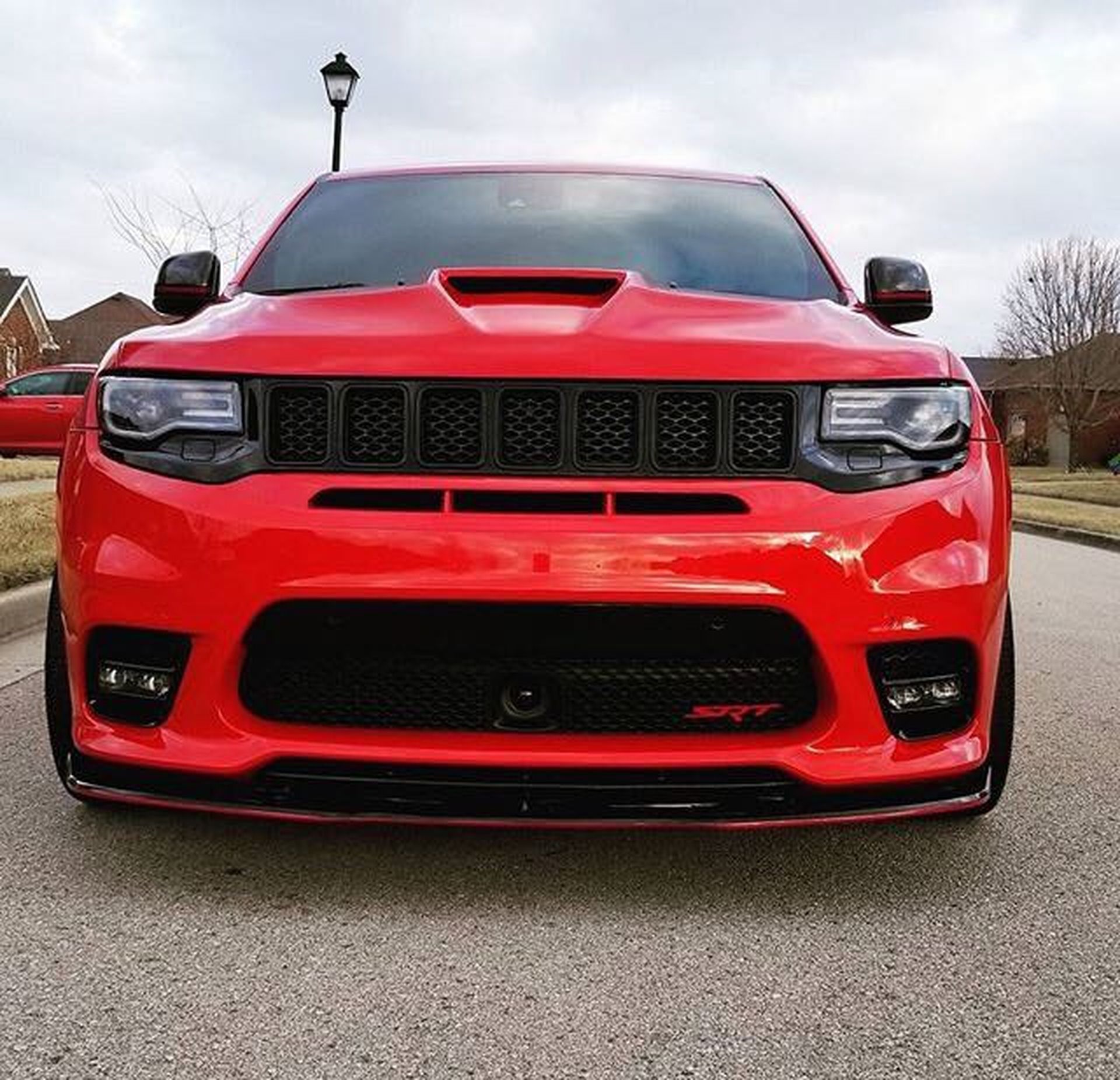 V2 Hood and splitter with the original bumper Trackhawk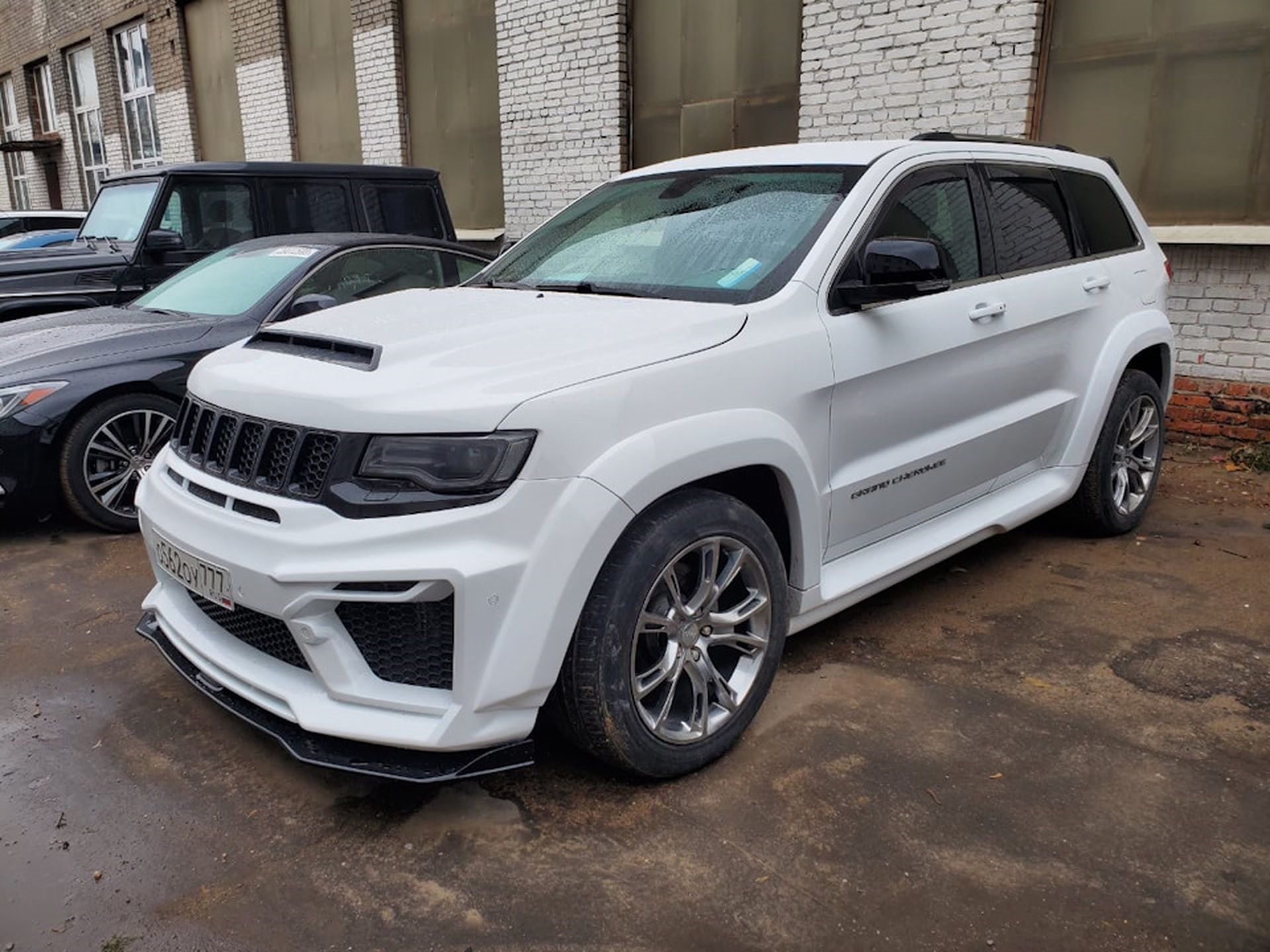 Demon Hood, you can see its other views above.

- Separately the body extension for the original bumper without the replacement of bumpers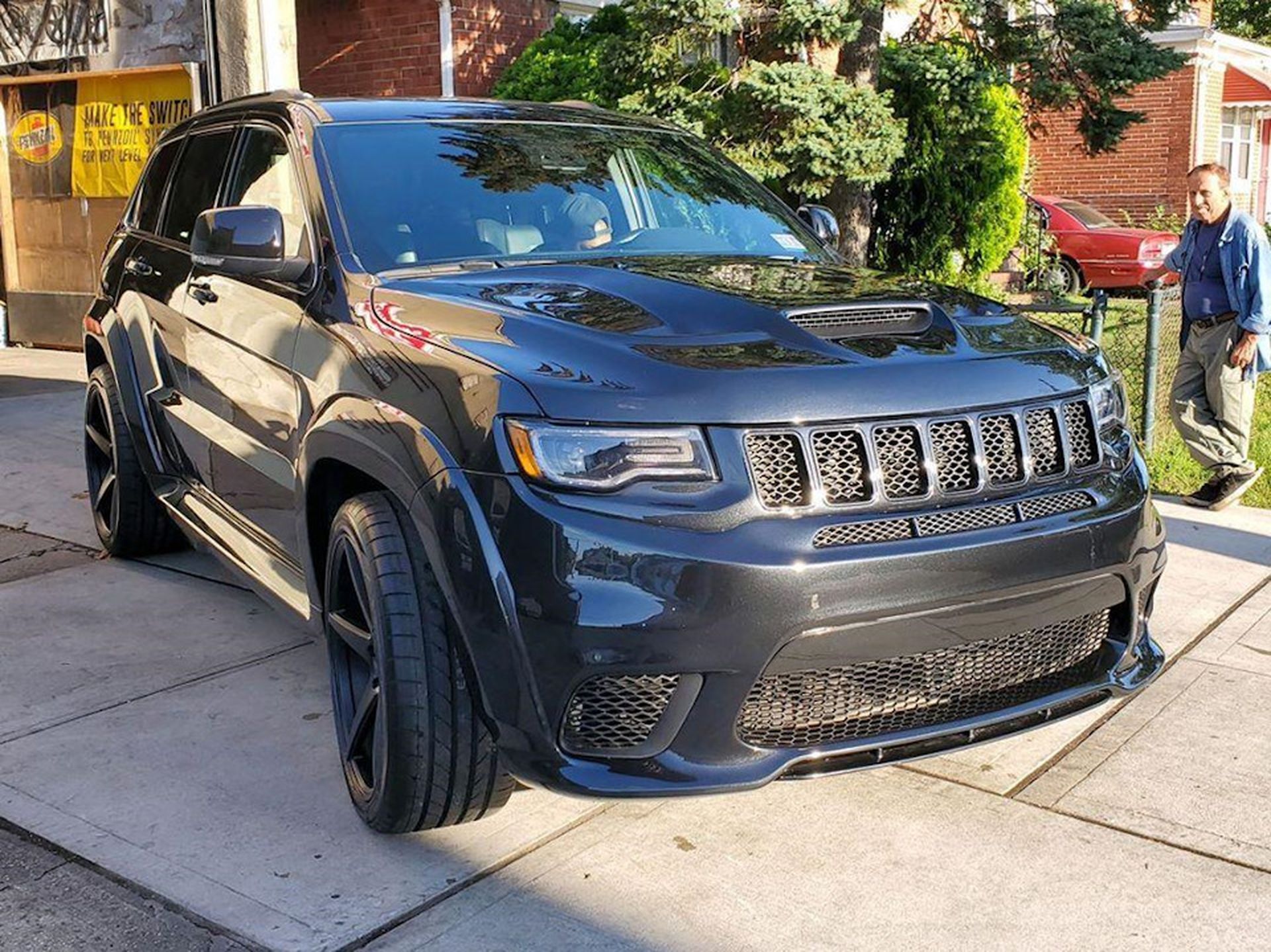 Our body extensions for standard bumpers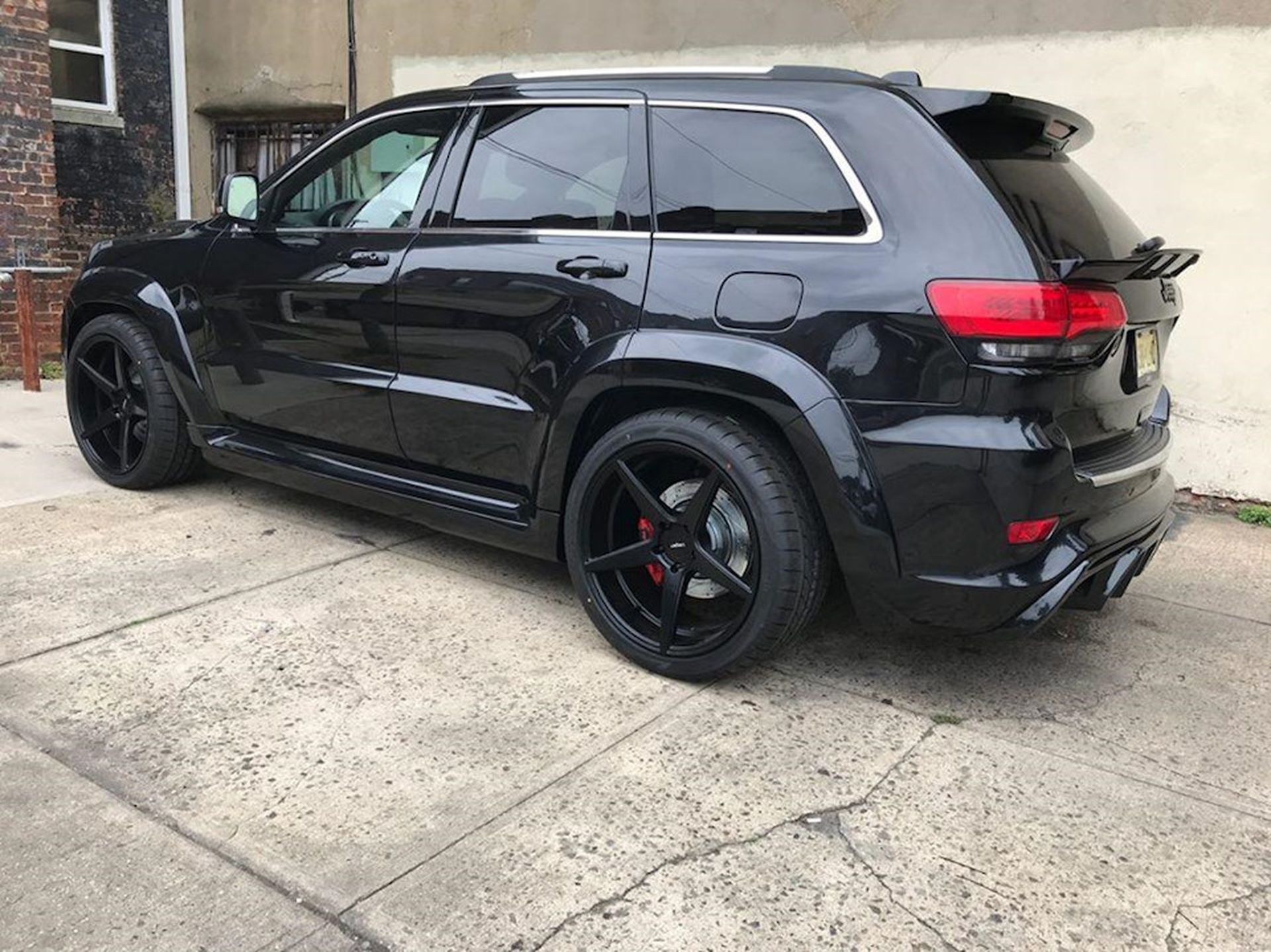 One more example of our body extensions for standard bumpers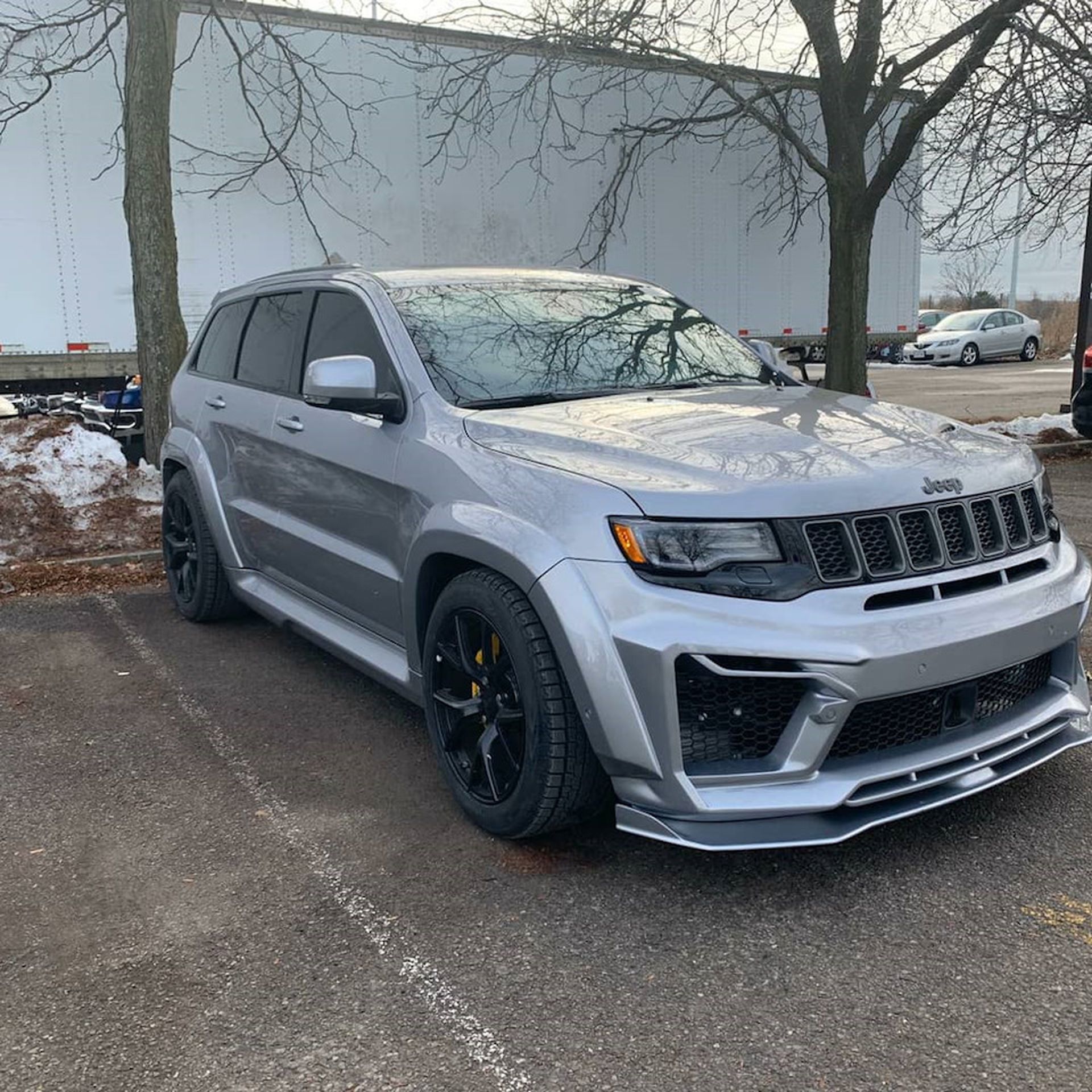 If you would like to learn more about our products and services, you are welcome to reach us on WhatsApp +7-917-061-00-01, and we will be glad to answer any and all questions, or you can check out our Instagram page @renegade.design.world