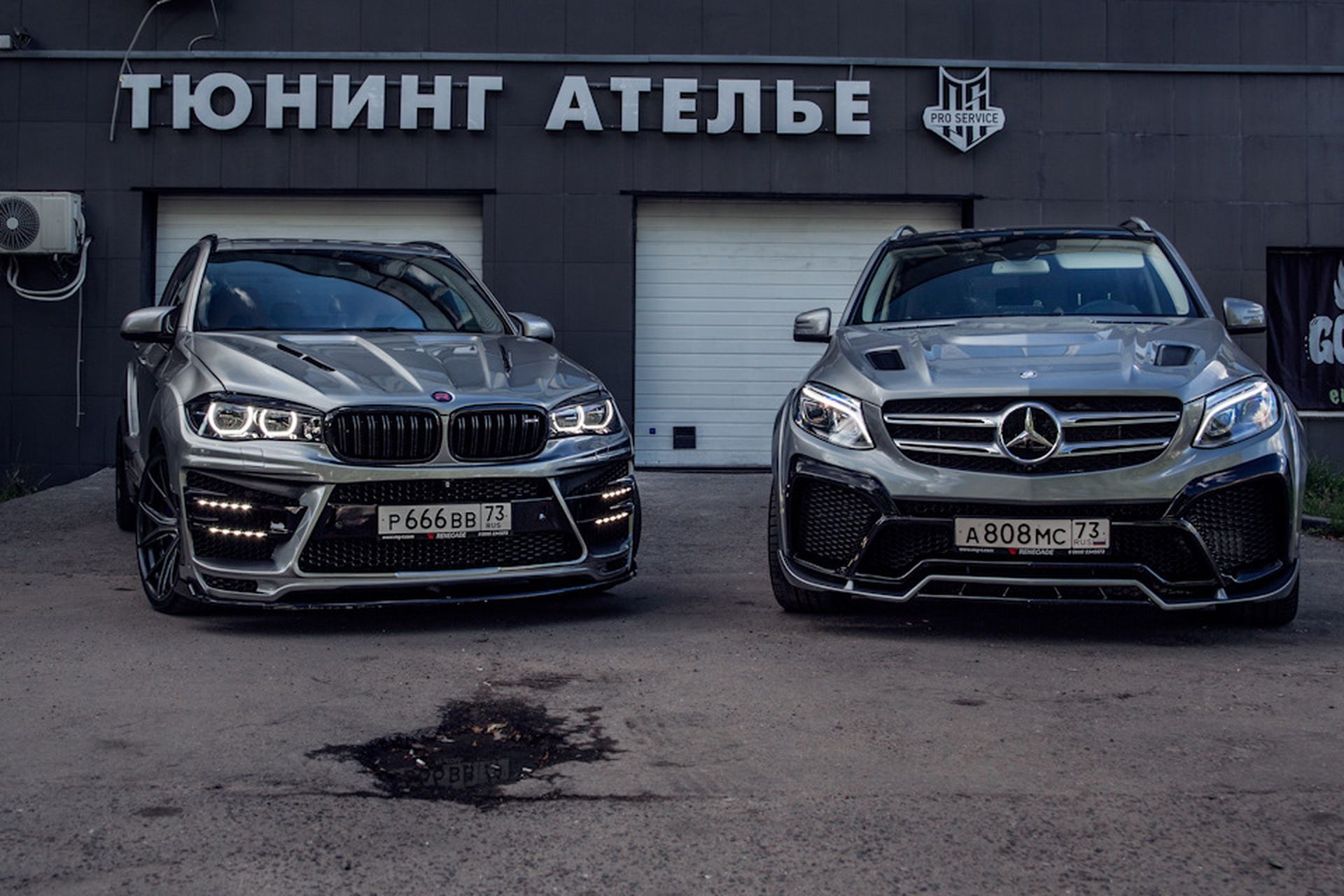 Our team RENEGADE has created a BMW X5 F15\F85 body kit V2, both with and without extension. It fits vehicle starting year 2013 of production.



All parts fit the original bores. We suggest attaching body extensions and spoilers using 3M tape and PU sealant for security.


BMW X5 F15\F85 body kit consists of:
- Front bumper
- Rear bumper
- Front wings
- Body extensions
- Spacers
- Front bumper splitter
- Rear bumper splitter
- Sills splitter
- Hood with nets
- Roof spoiler
- Lip Spoiler
*This body kit fit perfectly for X5. For X6 you need to purchase a hood additionally.

Body extensions and sills in M version are also available, if you only need bumpers and no original M package.


5-year warranty.

All types of payments are acceptable.
Worldwide delivery.
Delivery in Russia is carried out by transport companies in rigid packaging from 3 working days.

If you would like to learn more about our products and services, you are welcome to reach us on WhatsApp +7-917-061-00-01, and we will be glad to answer any and all questions, or you can check out our Instagram page @renegade.design.world