At Renegade Design we create and manufacture exterior parts and forged wheels for luxury cars.

The shipments are made from Russia / Ulyanovsk / Efremova Street 58a s1/ legal entity : Renegade Design Ltd., Sole Proprietor P.V. Dolgonovsky.




Today we'd like to tell you about our new project PUNISHER for BMW X5 G05 / F95 (recent generation of BMW X5).

When we work on our projects, we use technique that makes the vehicle appear low, but in reality the clearance is 15 cm. If you would like to increase it, we're happy to do it. As a manufacturer, we have an advantage of being able to adjust the product according to your wishes.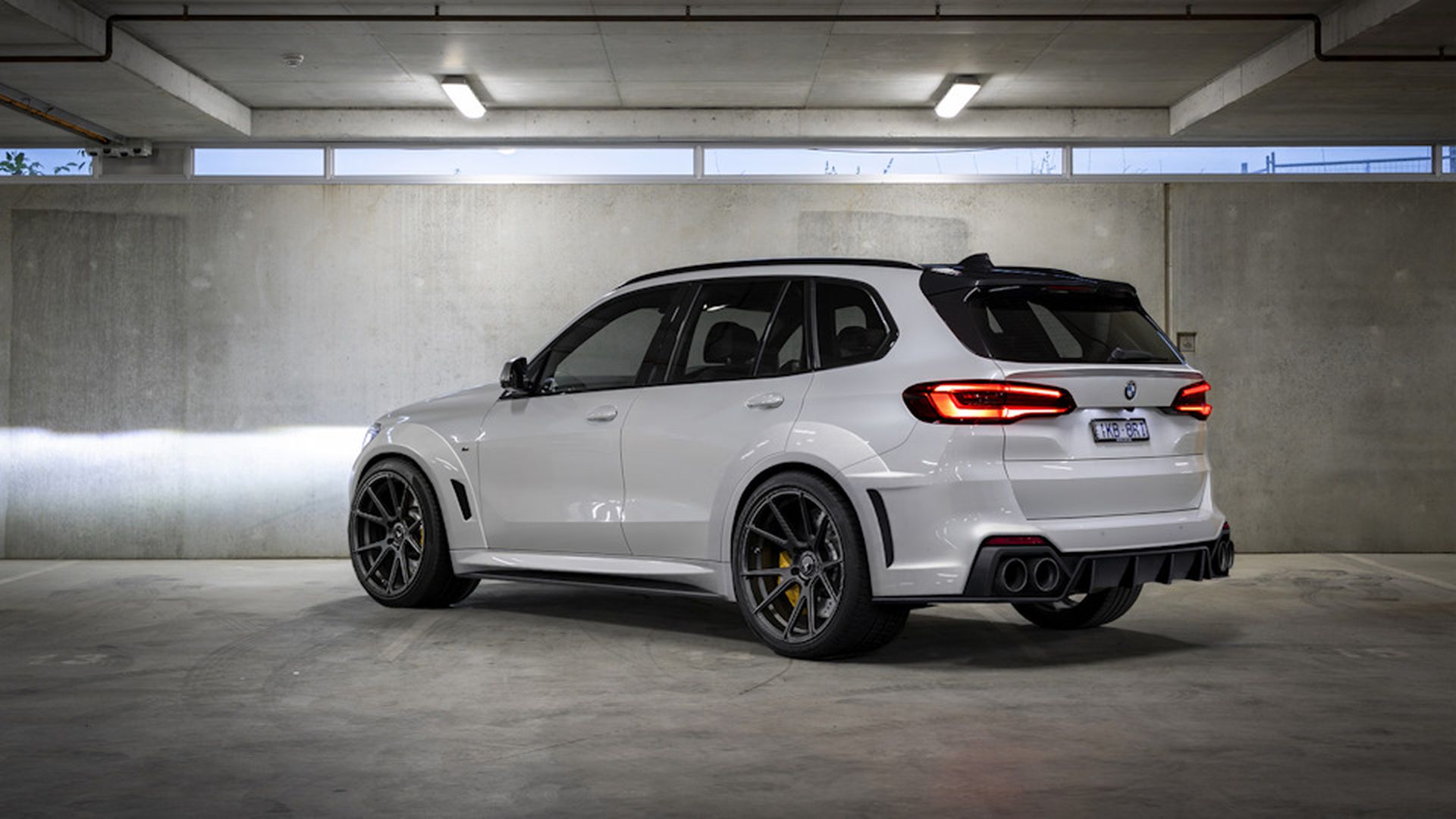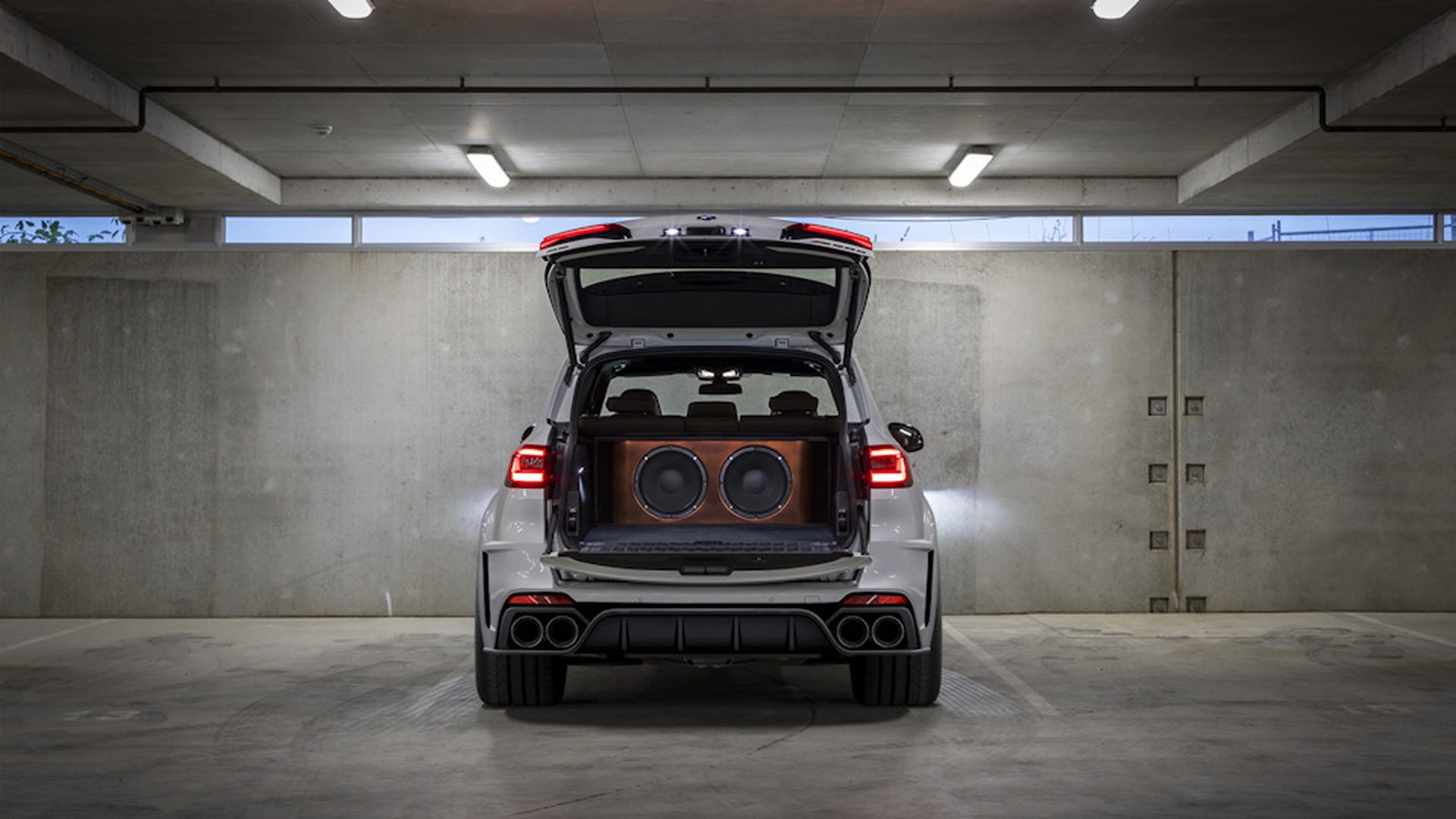 The trunk is quite roomy.

Tastes differ when it comes to design, some might like it, others don't. Quality, on the other hand, is what makes you successful on the market and our customer retention is built on the quality of our products. Check out the video about the process of our design.



Each new project is a step towards improving quality and design solutions. Thank you for following us and for your support.

Material: Basalt fiber

The body kit consists of:
- Widebody Front Bumper.
- Widebody Rear Bumper.
- Widebody Extensions including Doorsills.
- Hood.
- Lip Spoiler.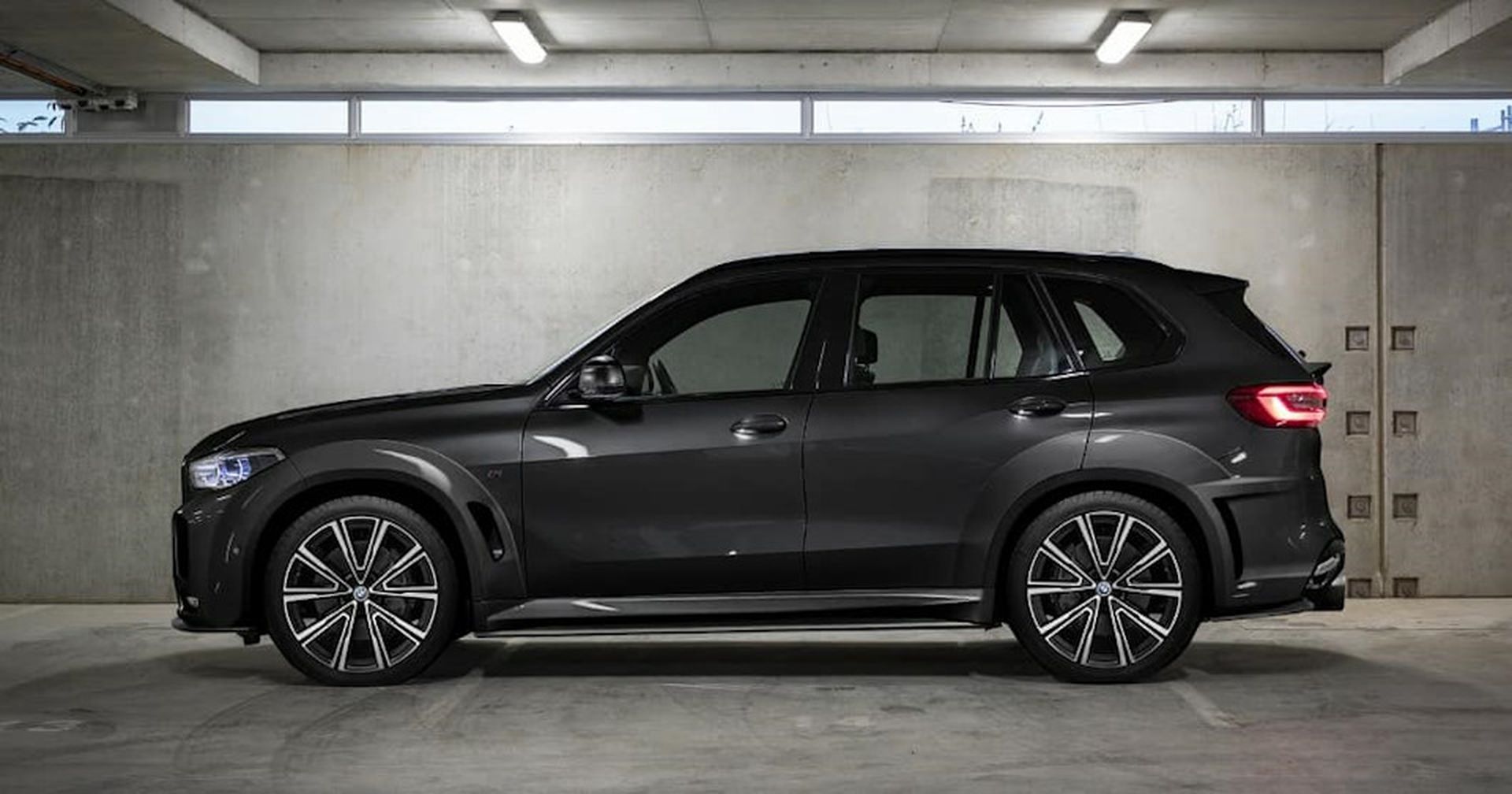 *If you wish to order a kit without widebody extensions, then we need your vehicle present at our manufacturing facility in Ulyanovsk to adapt the kit.
We guarantee your car's safety; it will be transported by a tow truck and fully insured.

And now a few words about basalt fiber.
All tuning sets from Renegade Design are made out of high quality materials of unique properties. Basalt fiber is made of volcanic origin basalt rock. It has natural high-temperature properties, chemical resistance and is eco friendly. That is why basalt fiber has high initial strength, is resistant to aggressive substances, and is heat-resistant. It is also heat and sound proof, and has low water absorption.
These qualities translate into superb performance properties of basalt fiber parts: their durability and natural elements, high temperature, aggressive substances, and vibration resistance. Basalt fiber is also nonflammable.
Ultimately, basalt fiber is basically the same as carbon, a very light and tough material, its only drawback is lack of prettiness of material's structure.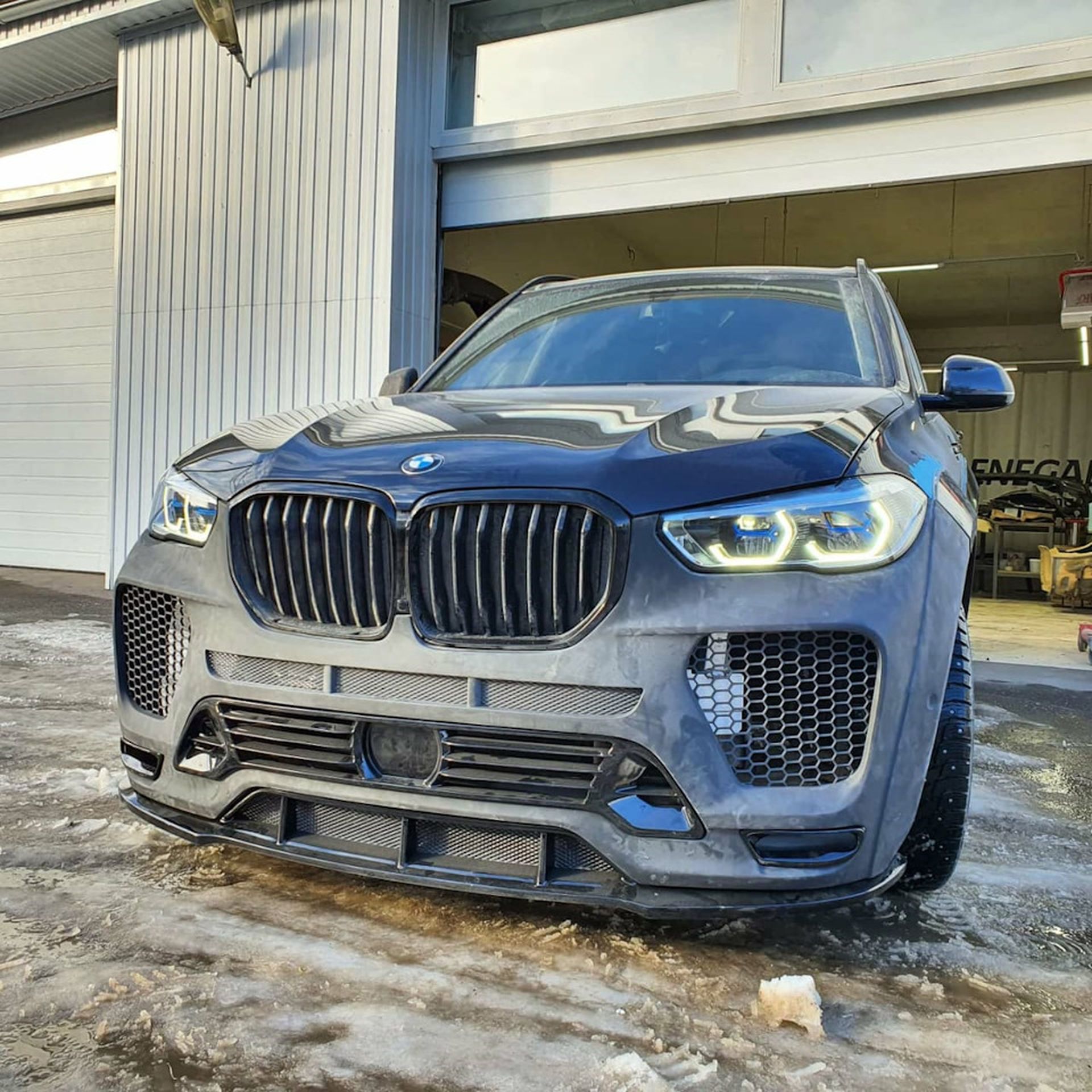 We intentionally show you that the bumper covers and everything else stay put. After painting all air-scoops are covered by special nets.

What is the difference between basalt and our fiberglass? Сarbon is lighter. In case of a car accident fiberglass is more prone to damage. But it is also easier to fix compared to ABS plastic (the material of your original bumpers).

On the next video you can see how we test our basalt hoods. Here is Pavel walking on one of them. By the way he weighs 98 kilos.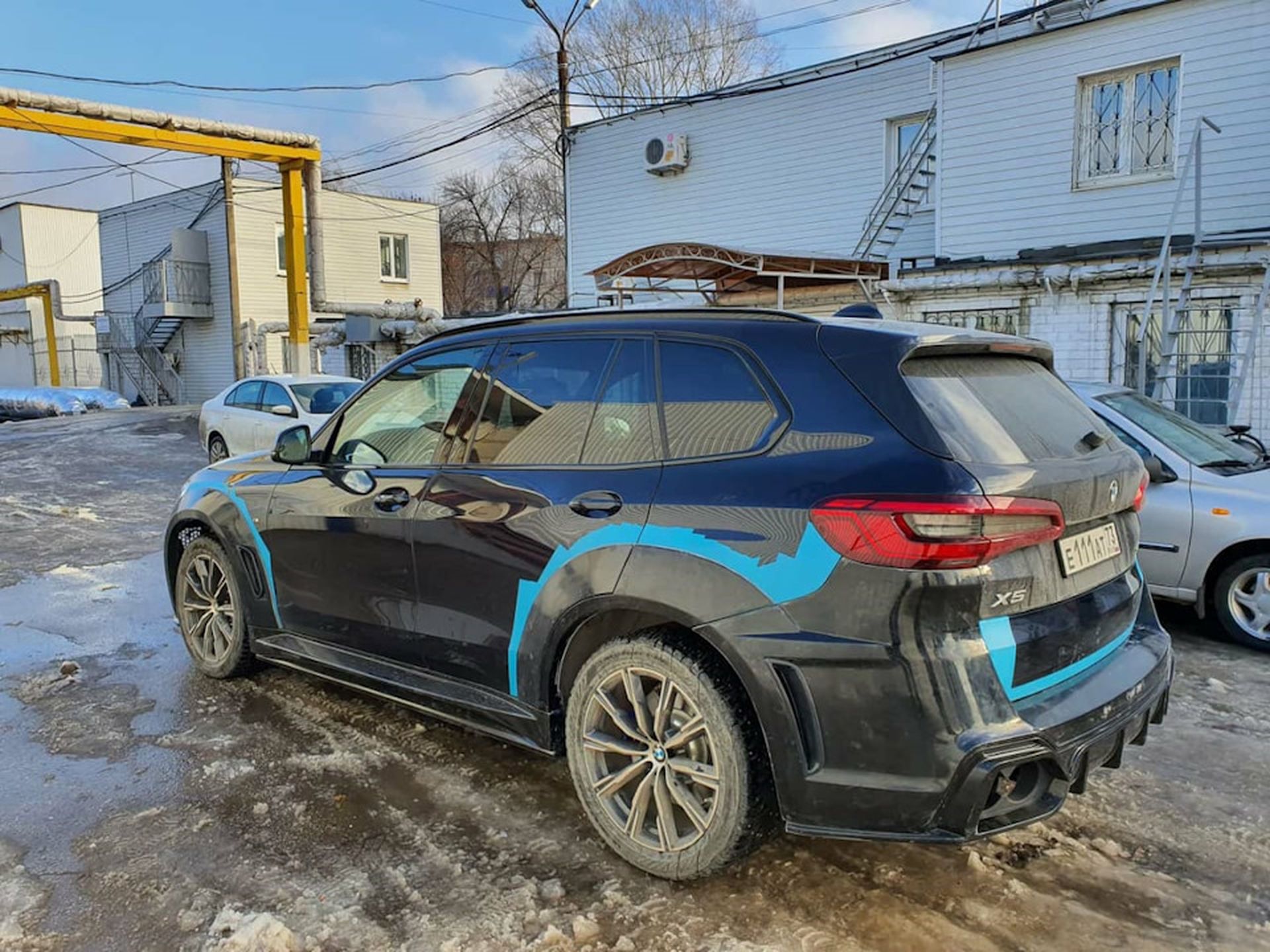 This photo is an example of superb quality of our products. No need to fill the gaps since the products fit perfectly.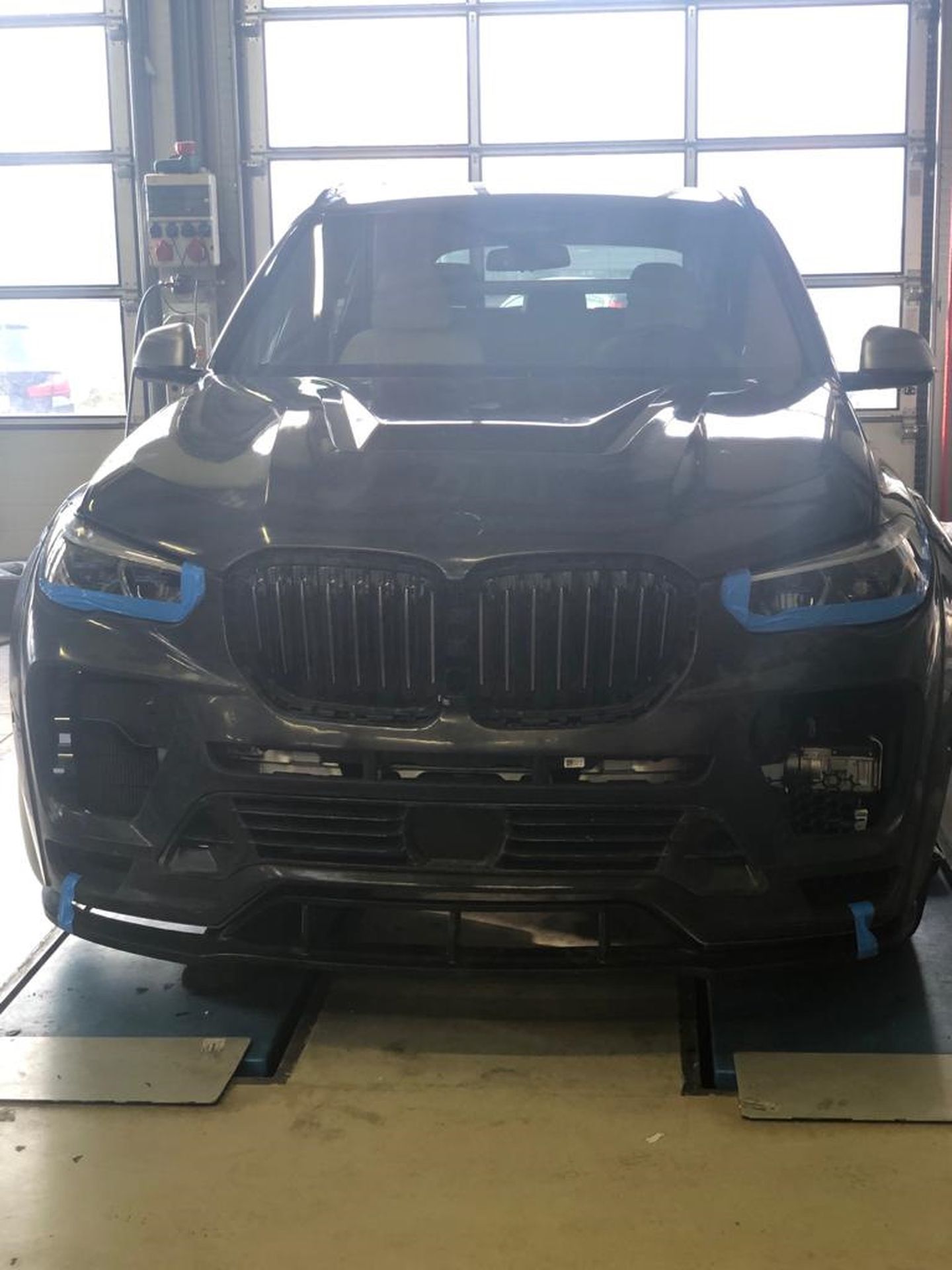 Authorized BMW dealership from Czech Republic has decided to work with us and was satisfied.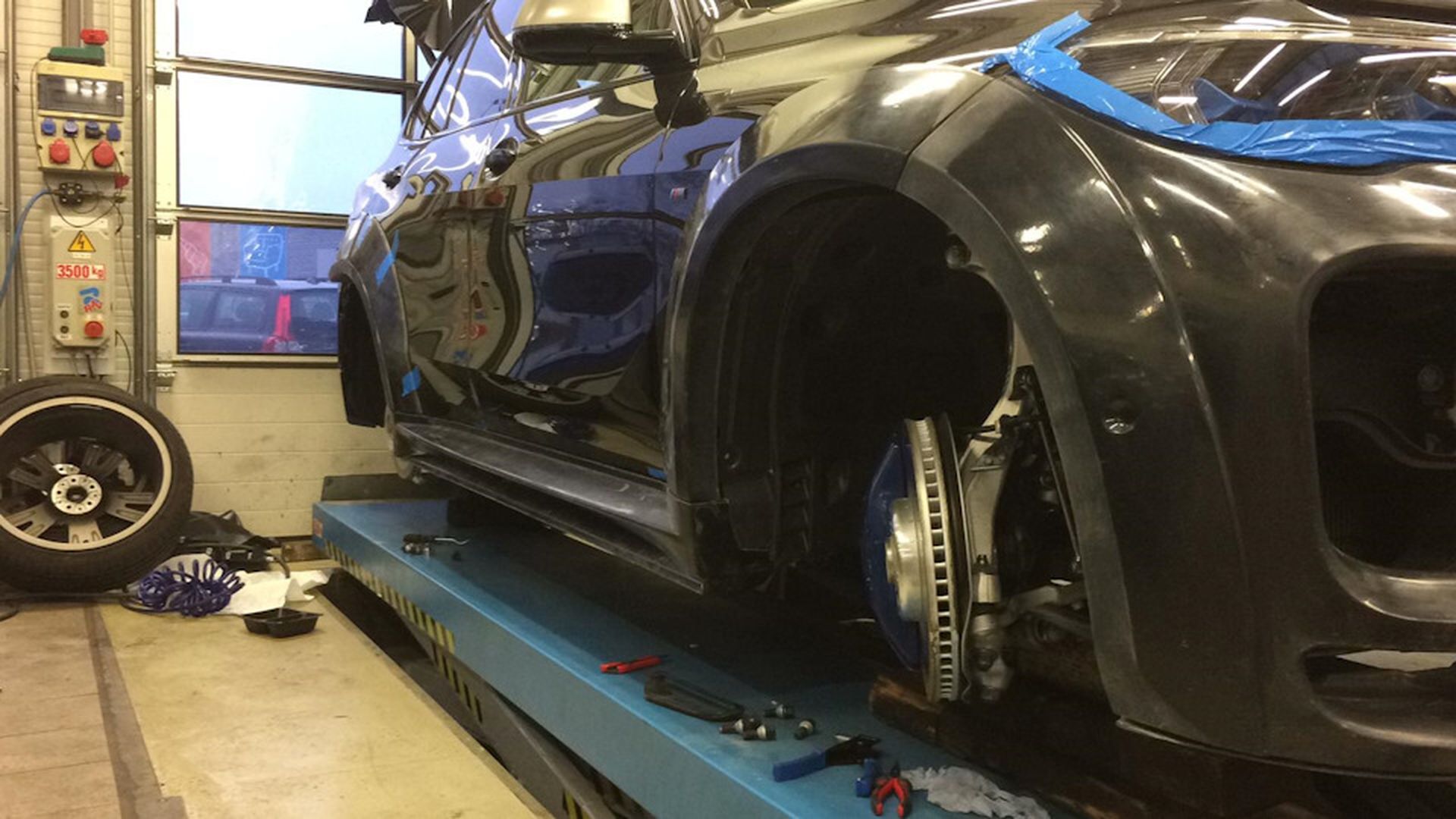 The same BMW dealership. No spackle on the gaps. This is what unpainted basalt looks like. Top quality!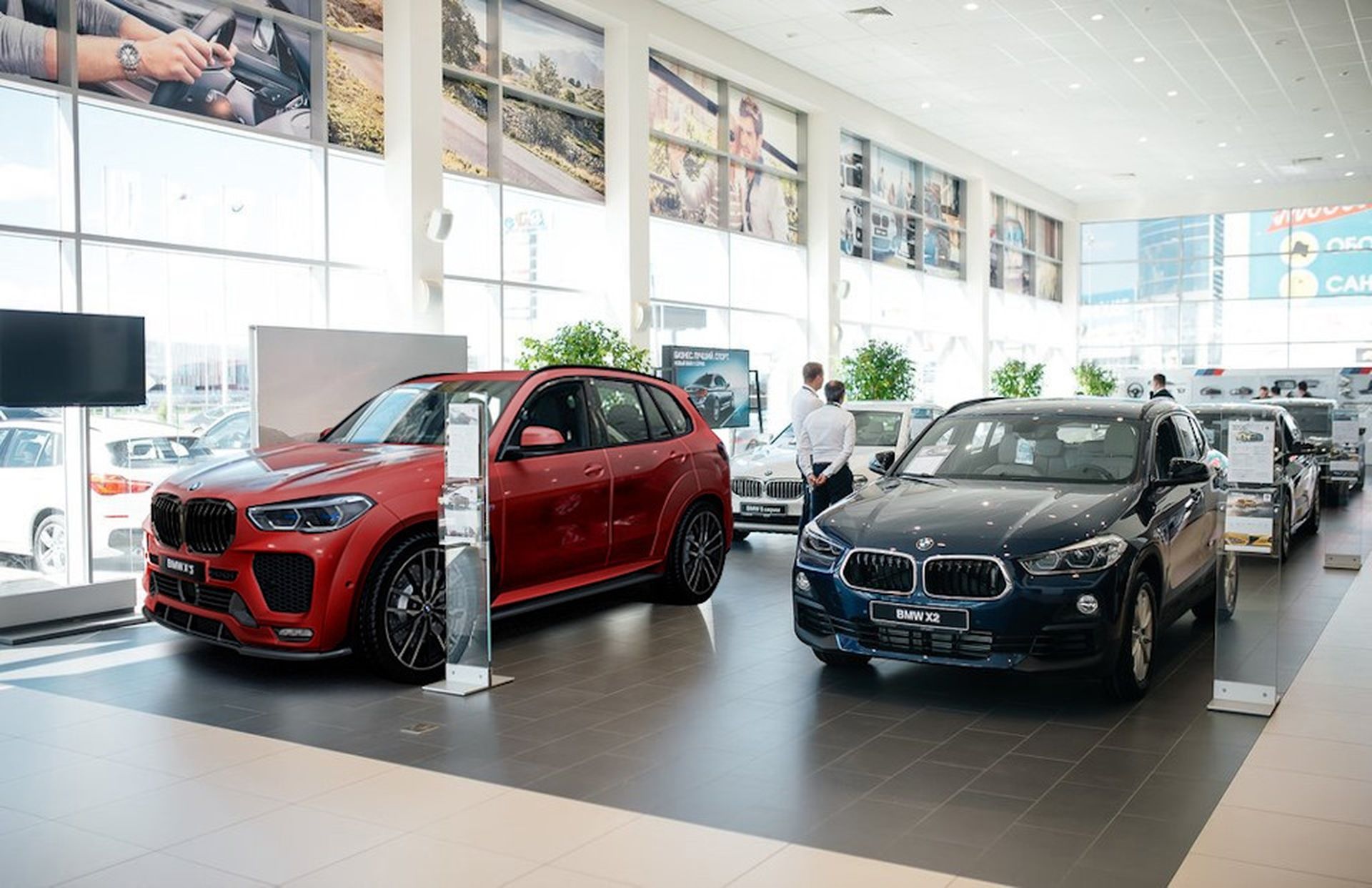 Our main advantages:
- Exclusive appearance.
- A loaner vehicle Mercedes-Benz GLS (if we install the part in Moscow or Ulyanovsk).
- 5-year warranty on all the product, and forged wheels' lifetime warranty!
- Any time of payment, with or without VAT.
- The possibility to insure our products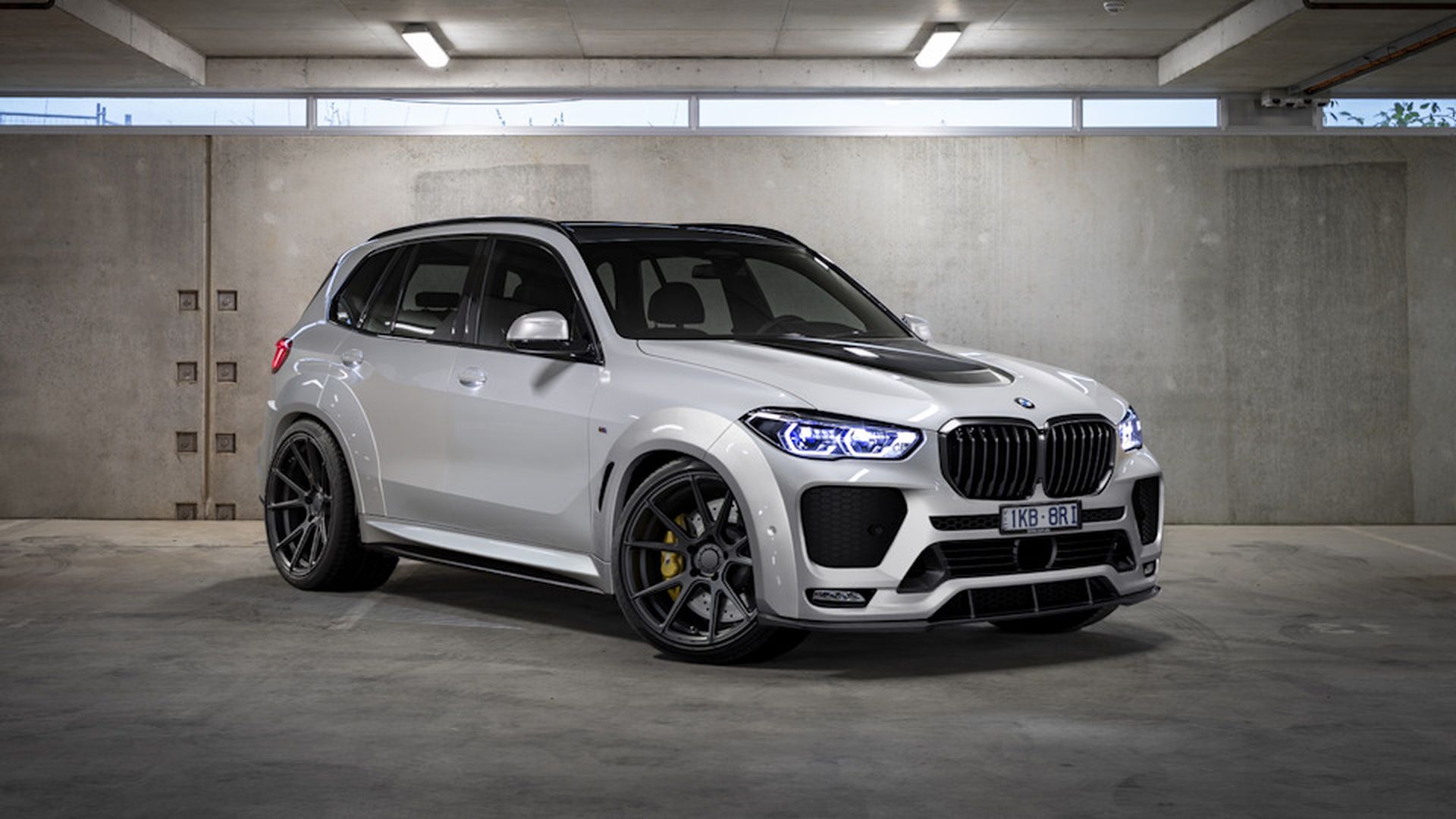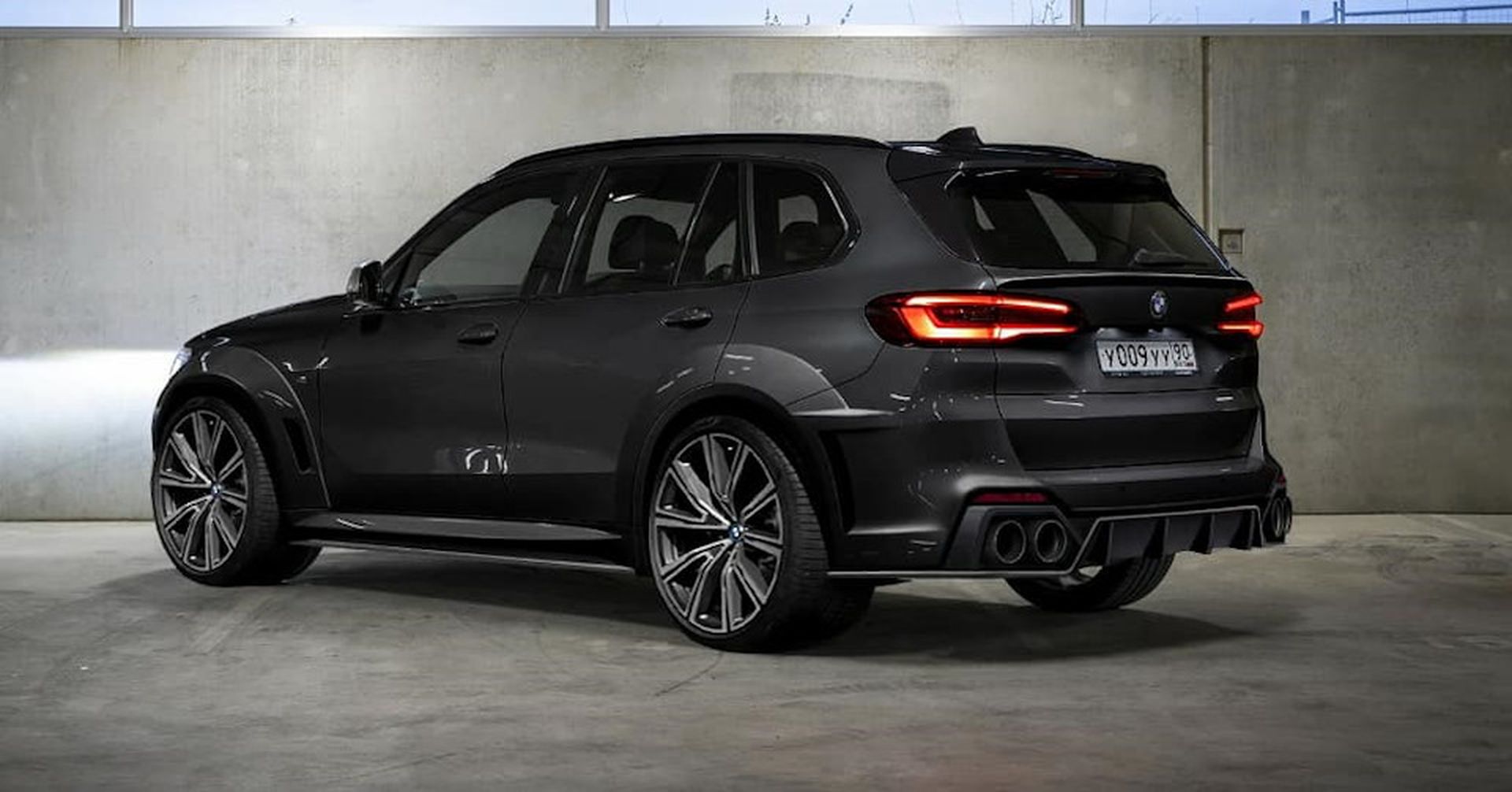 If you would like to learn more about our products and services, you are welcome to reach us on WhatsApp +7-917-061-00-01, and we will be glad to answer any and all questions, or you can check out our Instagram page @renegade.design.world