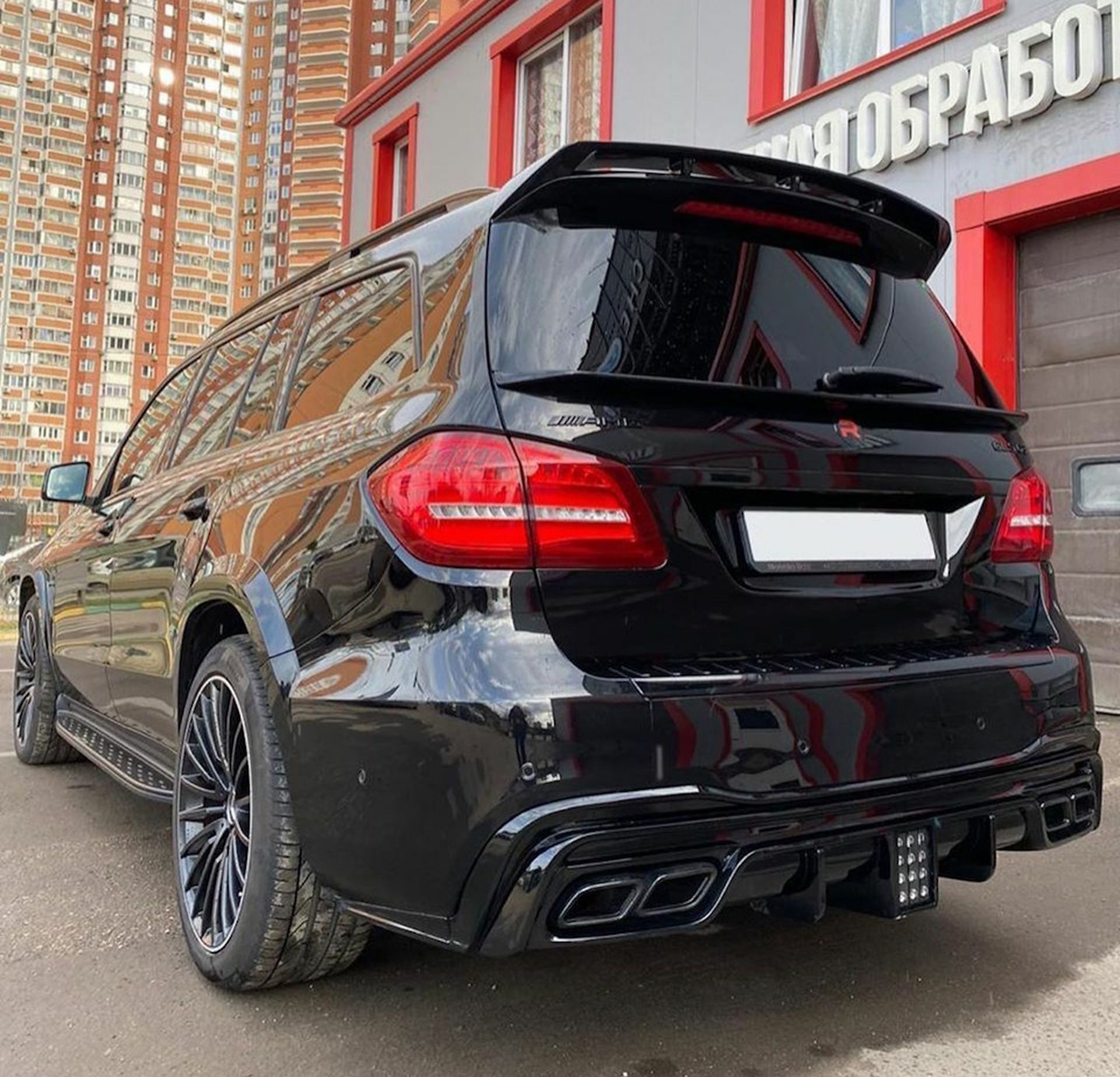 We have extensive experience in creating and manufacturing exterior parts for luxury cars. Our portfolio includes numerous exciting projects. You can take a closer look at them on our website rng-t.com. One of these designs was created for the second generation Mercedes Benz GL X166. If you don't have side skirts, we will provide them.
All our products are installed in the original bores of your bumpers.
The body kit consists of
Hood
Front Bumper Lip
Front Bumper Covers
Fenders
Rear Bumper Splitter
Stop Lights
Roof Spoiler
Lip Spoiler
Radiator Grille
You can choose to make your payment with or without VAT.
Worldwide delivery by shipping companies and airlines.
When you buy our products, you receive a 5-year warranty, and an option to insure additional equipment.
If you would like to learn more about our products and services, you are welcome to reach us on WhatsApp +7-917-061-00-01, and we will be glad to answer any and all questions, or you can check out our Instagram page @renegade.design.world